Ghyll Royd has had a fantastic year in Sport seeing multiple league wins, awards and recognition for the children's dedication and positive approach to physical education.
Our all inclusive policy ensures that every child, regardless of ability or age, take part in and enjoy elements of the National Curriculum and also have the opportunity to maintain a healthy, active lifestyle through positive experiences. We are proud to exceed the national average for physical activity, providing pupils with a wide variety of sports to try, all taught by our specialist teachers.
Each year we are involved in the School Sports Partnership – a family of local primary schools who work together to enhance the quality of sporting opportunities for children, led by organisers at Ilkley Grammar School. This year, our hardworking sports teams participated in a range of sporting tournaments organised by the Partnership.
We were delighted to win not one, not two, but three league trophies in the Partnership, coming top in the U10s Mixed Rounders, U11s Boys Cricket and the U11s Boys Football! The children were over the moon with their wins and their confidence has grown over the years thanks to the continued work and support of the School Sports Partnership. Ghyll Royd would like to say a big thank you to Peter Blackwell and the volunteers at Ilkley Grammar School. Read more about the School Sports Partnership here.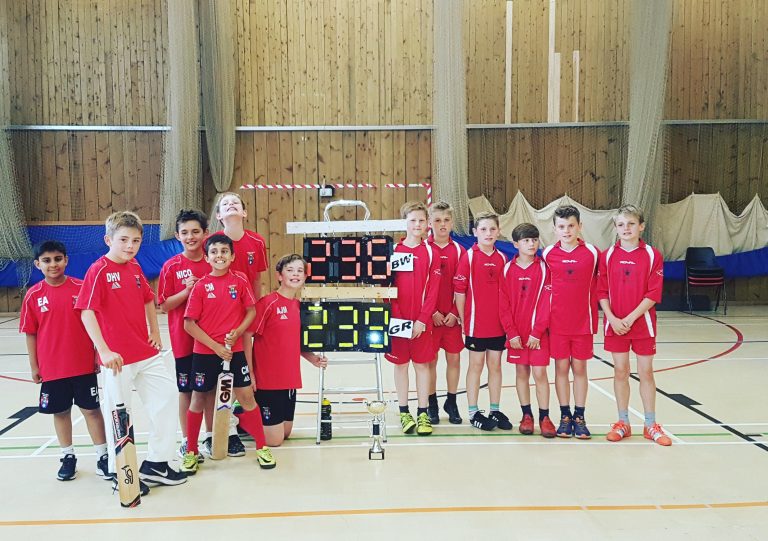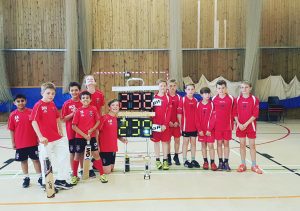 Another wonderful partnership to be involved in is the Wharfe Valley Cross Country League. Every year, Ghyll Royd hosts one of the events and teams of pupils take part in multiple races alongside children from the local schools. Our aim for next year is to have even more of our children sign up to take part with their friends.
Our House system allows children to work as a team to earn House Points through their behaviour, work and conduct, and also through their efforts and abilities in sport. Every year, the Ghyll Royd Sports Day welcomes parents, grandparents and school leavers back to watch the highly anticipated afternoon of athletics. Pupils from Early Years all the way up to Form 6 took part in a range of races including Egg and Spoon, the 800m sprint and relays. House Rodney were revealed as the day's winners and lifted the Sports Day trophy with cheers of excitement bellowing out around the Sports field.
And Ghyll Royd has also seen many fantastic achievements from outside of school from pupils including golfer Gabriel, cross country runner Evie M, KATA practitioner Lucy, Rugby player Oliver, gymnasts Sienna and Phoebe R, cricketers Nicholas and Charlie, ballerina Verity, and jiu-jitsu player Freddie H. These are just a few of the many wonderful sporting achievements we've seen and heard about over the past year, and we couldn't be prouder! It's wonderful to see the various opportunities available to young children, and also to see them perform so well at their chosen sports.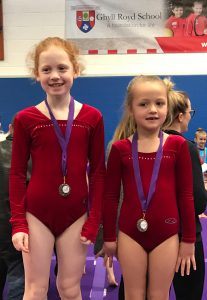 Ghyll Royd is very fortunate to be able to host such a varied physical curriculum from tennis, cricket and gymnastics, to rounders, football and rugby. The School benefits weekly from specialist PE teaching from Mr Nicky Wilce who runs PE lessons every Monday, and runs the afterschool Sensible Soccer club every Wednesday. The school also benefits from many knowledgeable and experienced sports coaches including the wonderful Miss Josette from Olicana Gymnastics, the fantastic Dave Cooper – our cricket master, Miss Amy – our excellent ballet teacher and the brilliant Toby Waterhouse from Ilkley Rugby Club. We want to thank each one of you for your continued support and teaching. Thank you to coaches from Ilkley Tennis Club kindly gave up their time to coach our children throughout the year, and offered two of our pupils one to one coaching. We would also like to thank coaches at Ilkley Pool who continue to improve the children's ability and confidence in the water with weekly swimming lessons.
Looking ahead to the new school year, sport at Ghyll Royd will be enhanced even further thanks to coaches from Ben Rhydding Hockey Club who will teach our KS2 girls once a week from October. We look forward to bringing you more Sports news in the next school year!
Conveniently situated on the A65 between Ben Rhydding, Ilkley and Burley in Wharfedale, Ghyll Royd School, Pre-School and Nursery is ideally located for families living in or commuting to the surrounding cities, towns and villages of Ben Rhydding, Ilkley, Burley in Wharfedale, Addingham, Menston, Guiseley, Baildon, Bingley, Otley, Leeds, Bradford, Harrogate, Skipton and Keighley.