Dear Stay and Play visitors,
We have made the difficult decision to postpone our forthcoming Stay and Play sessions for the foreseeable.
The safeguarding of all children and adults is our main priority and in light of the uncertainty over the Covid-19 virus, we feel that this decision is the most sensible one to take.
We understand how disappointing this is to the many families who attend our Stay and Play sessions to play with their child and meet with other parents. We look forward to welcoming you back to Ghyll Royd once our sessions resume.
Keep an eye on our Facebook page and website to see when sessions resume. Thank you for your patience and understanding.
Join our Little Notes, Art Splash and Gym4Tots  'Stay and Play' sessions on Friday mornings from 9.30am to 11.00am (term time only). For children aged 18 months to 4 years. Refreshments included.
Stay and Play costs £2.00 per family for entry and there will be additional costs for the Music and Gym sessions. The costs cover specialist teaching, materials and resources which is then fed back into the quality of our Stay and Play sessions.
Little Notes Music Session 9.35am to 10.00am / 10.00am to 10.25am (Recommended 18 months – 3 years)
Run by our specialist Music teacher, this 30 minute session will provide a range of rhymes and songs for children. The session provides an environment that is both stimulating and nurturing for toddlers. Early experiences with music and movement give your toddler an early learning advantage. Music, specifically singing songs and speaking rhymes and chants, improves language development.
£2.00 per child, £1.00 per sibling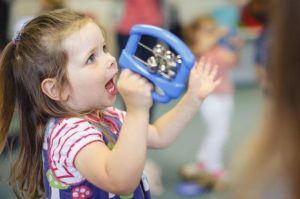 Art Splash 9.30am to 10.30am
Run by our specialist Art teacher, this 30 minute session will provide a range of messy art activities for children. Our Art Splash session grows the children's confidence and independence while further developing their creative minds.
Included in entry charge.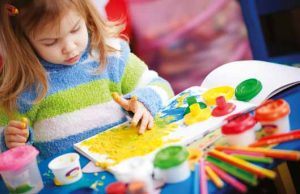 Gym4Tots 10.00am to 10.30am (Recommended 3 years +)
A new and exciting edition to Stay and Play for November 2018! Gym4Tots is a flexible and fun Gymnastics session for children aged 3-4 years old. The session takes place in the School's multipurpose hall with PE Teacher Mr Wilce! Gym4Tots develops focus, strength and flexibility.
£2.00 per child, £1.00 per sibling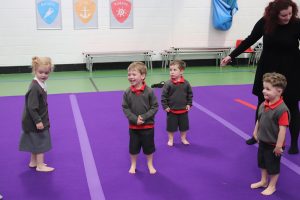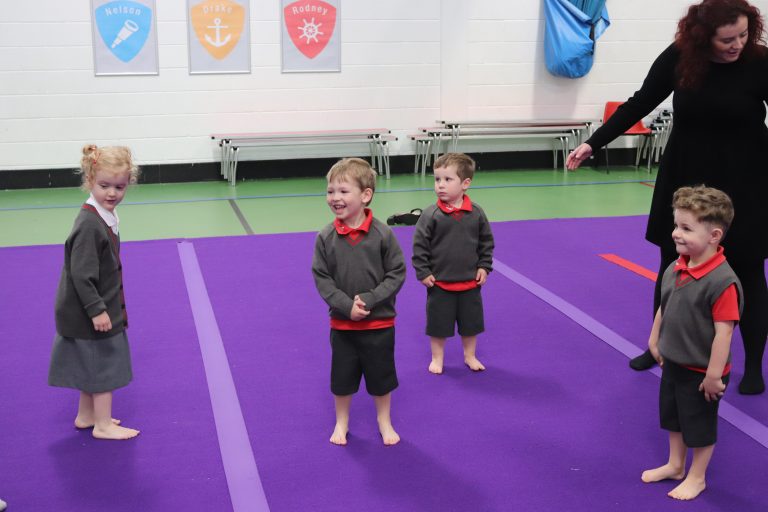 Play Time – All morning
This is unstructured play time where children are free to roam the outdoors in our wonderful adventure playground, or choose from a range of exciting activities available in our classroom from reading, to drawing, to playing with toys.
Take a look at just some of the things we get up to:
Chameleon changing colour activity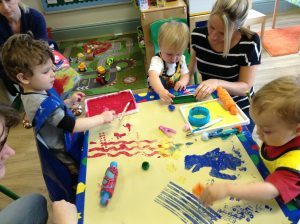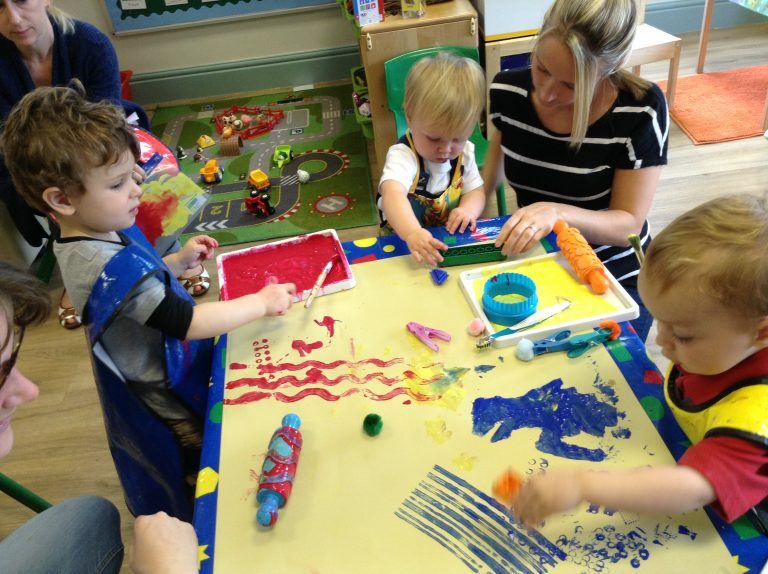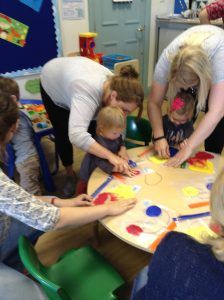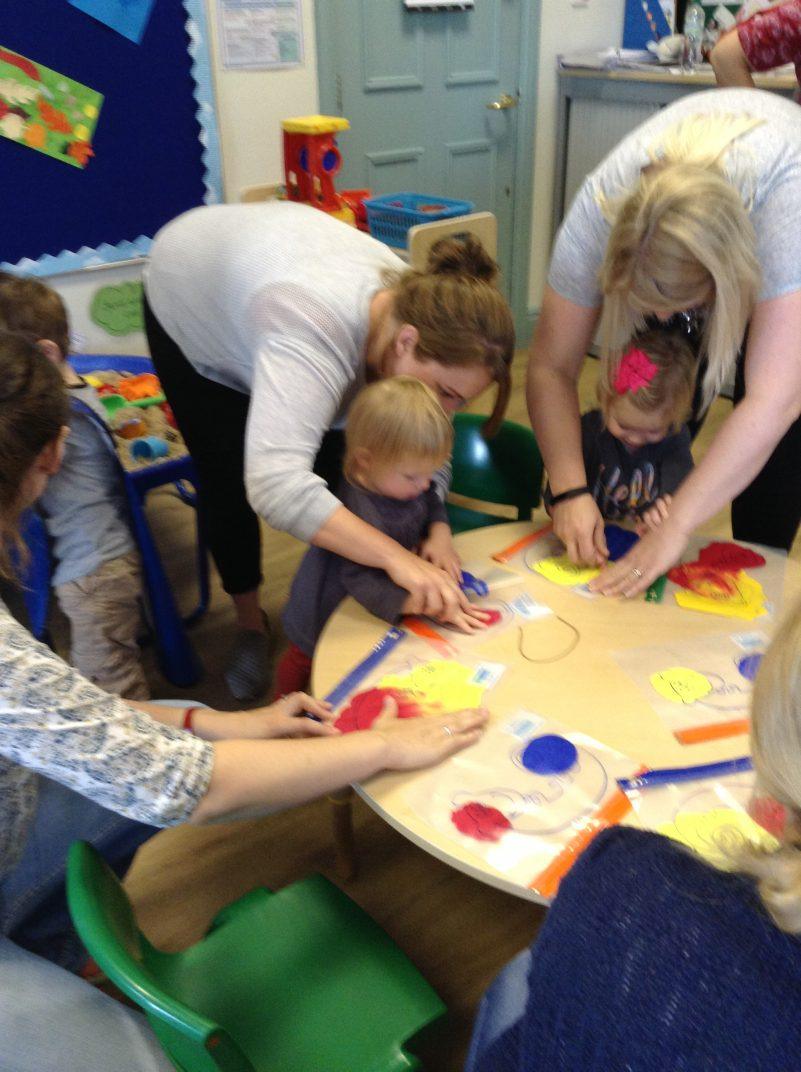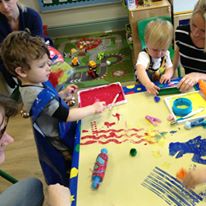 Big chalk and coloured gloop activity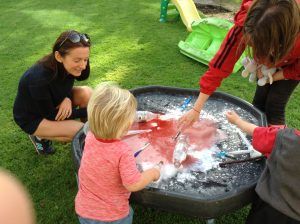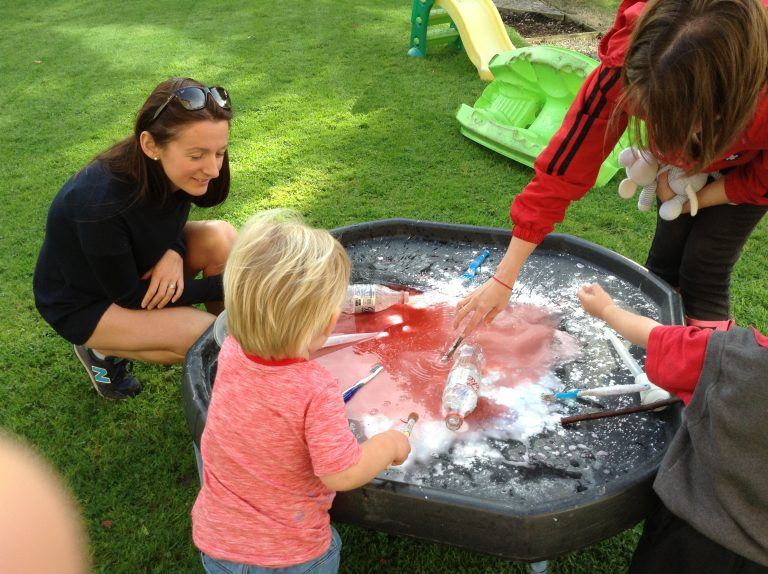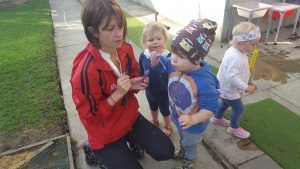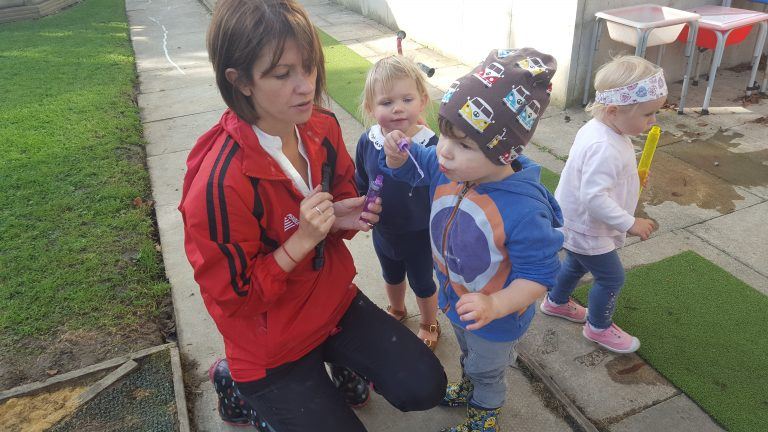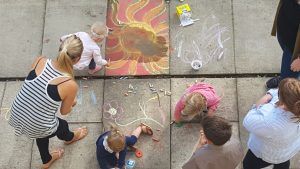 Hedgehog pictures using leaves, movement songs using bells, coffee playdough and dinosaur small world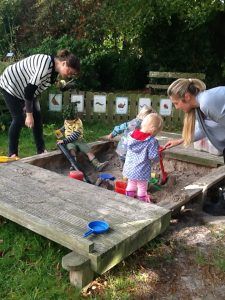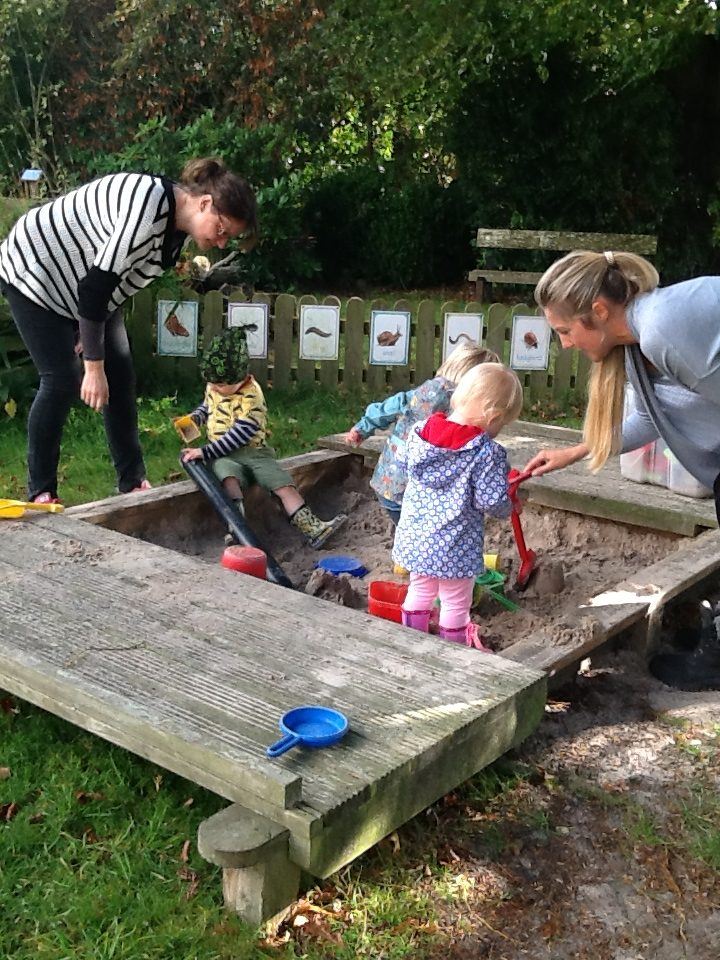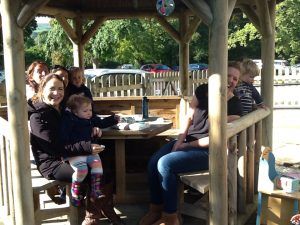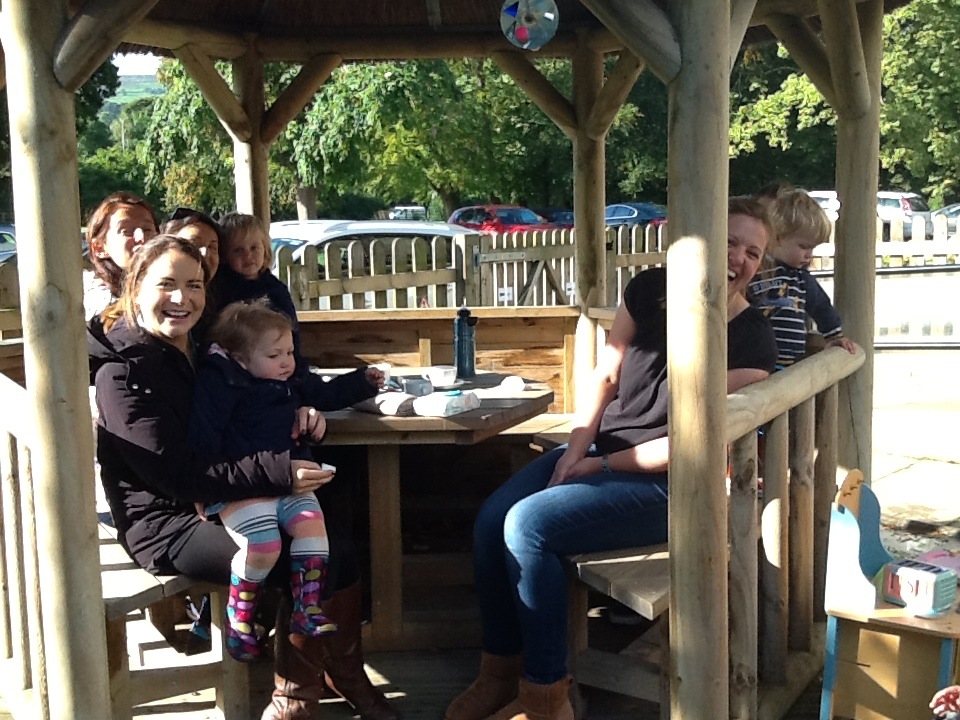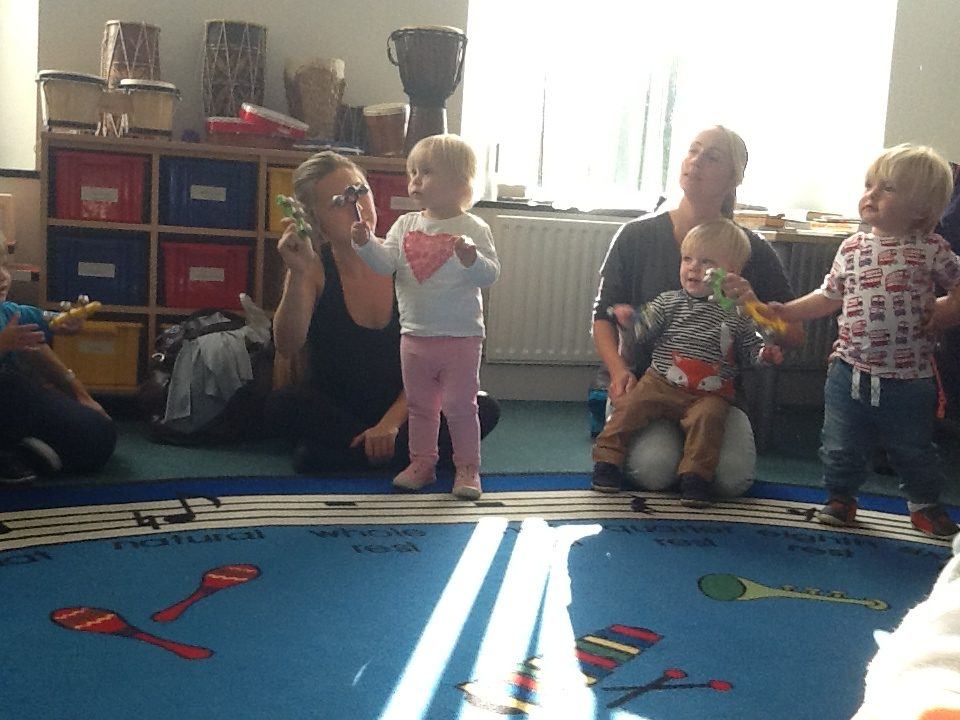 Children in Need Day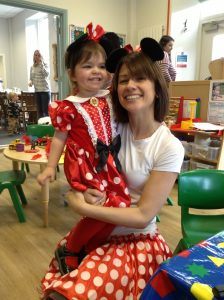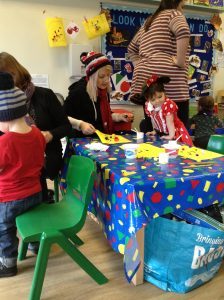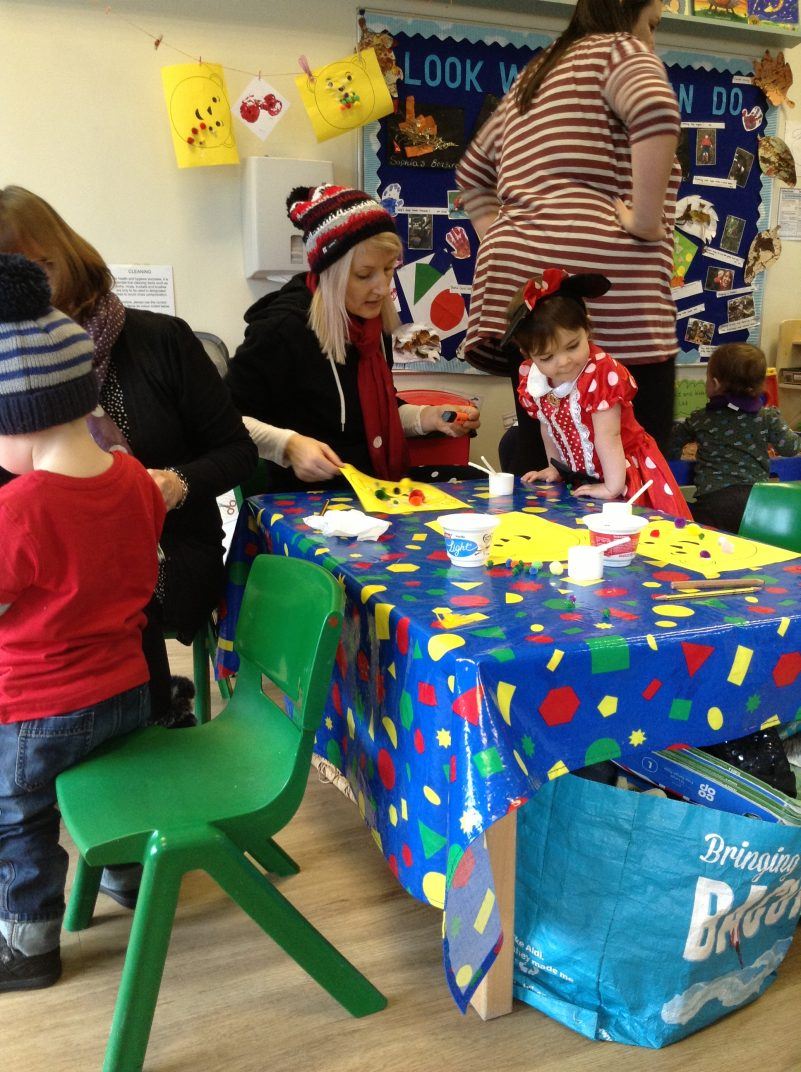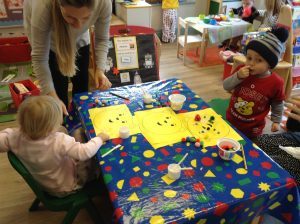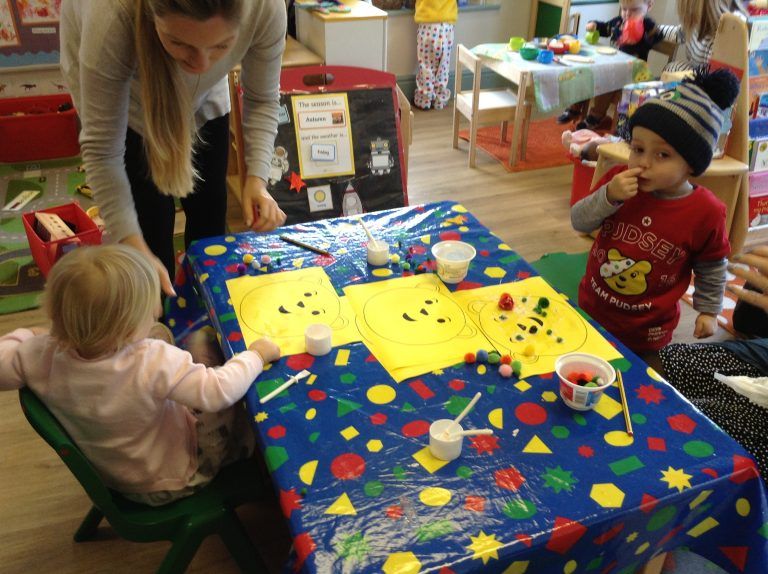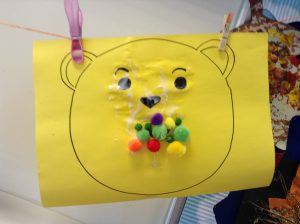 Costs outlined
Entry and Art Splash – £1.00 per family
Music Notes – £2.00 per family, £1.00 per sibling
Gym4Tots – £2.00 per family, £1.00 per sibling
For more information on our 'Stay and Play' sessions please call Gilly Downs on 01943 865575 or alternatively fill in a Contact Form on the 'Contact Us' page on this website.
*Please note that an adult must stay with the child who has booked during the session.