Dear Parents,
As I write to you at the end of our 130th year, I reflect positively on the way our school community has persevered to deliver excellent education and a happy learning environment throughout the testing circumstances which began in March with the lockdown.
Online learning
I want to begin by sharing my gratitude to all the staff who worked tirelessly online by planning, teaching and innovating to keep children learning, and then returned to school for the rest of the year to provide children with further learning and time to play and reconnect with friends. Thank you also to every single parent for their support and thank you to all the children who have impressed me and the teachers with their incredible work ethic, adaptability in the online classroom and fantastic work that was produced through our DLiTE programme.
A great start to the year
We started the year on a high as we launched our 50-week nursery, 7.30am starts and a 'Parent Park and Ride' service to support working parents. A record seven pieces of art won first prize in the Independent Schools Association's Regional Art Competition and, for the first time, two pieces received first prize in the ISA National Final, a huge well done to the children and Mrs Smith. In Music, our annual Nativity performance and Carol Concert were enjoyed by all, thanks to the hard work by our fabulous Music Teacher Mrs Coultas. Although our Spring and Summer concerts were cancelled, we were able to provide a Virtual Palm Court Tea Concert which is now available to view on YouTube, featuring our talented Key Stage 2 musicians and even a cameo from me.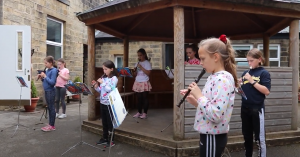 Virtual Palm Court Concert – WATCH
Also back in September, we learnt of the news that our School was a finalist in the Independent Schools of the Year Awards. Miss Wilson and I travelled to London in October to the awards ceremony. Ghyll Royd made it to the final 3 and walked away as the Top Small Independent School in the North of England, recognised for our outstandingly rich educational experience and in addition our excellent results in the SATs and Secondary School Entrance examinations.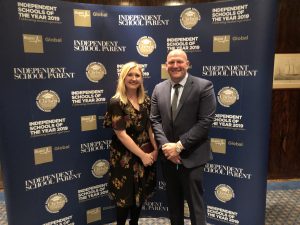 The day after the awards, I remember sitting at my desk, watching the children playing outside and listening in on their lessons, and I thought about how quickly the children had settled into the new school year and felt very positive about the year ahead. Then the phone rang. It was the Sunday Times informing us that our SATs results were the ninth highest in the country! Word quickly spread about our success and in November, we had our busiest Open Day to date.
Fundraising
In December, we celebrated all this and more at our 130th anniversary ball at the Cavendish Pavilion. The evening was a brilliant success and the tickets, games and entertainment raised £19,000 to be fed directly back into the School for additional leaning resources and improved technology provision.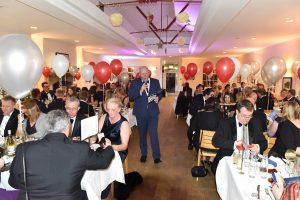 As a School, we have raised vital funds for a variety of causes. We welcomed grandparents to School who generously raised over £400 for Macmillan Cancer Research through our coffee morning. In January, Sophie in Form 6 organised a fundraiser for the Australian Bushfire Relief fund. Our Dress Down Under Day raised £500 which was generously matched by local builders Skipton Properties.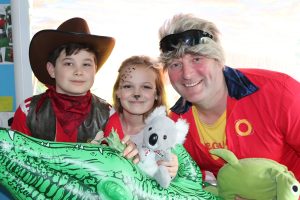 This week, we have been taking part in the Virtual Ilkley Half Marathon. We are raising money for a revolutionary incubator for the Children's Heart Surgery Fund whilst also getting out of the classroom and making the most of being with friends before the summer break. Children across the school are running each day and Forms 5 and 6 have been set the task of running 6.5 laps a day to complete 131 miles collectively – ten half marathons to commemorate the aforementioned National Top 10 Sunday Times ranking. The enthusiasm met with helping others extends to our weekly Moz moments and is something every Ghyll Royd child is encouraged to strive towards through our School values.
The Ghyll Royd PTA has been active for a full year and has been instrumental in organising events for both children and parents to enjoy. The Halloween disco was a big hit and was replicated online during lockdown for hundreds of children. A big thank you to the PTA for all your efforts and providing us with new rugs, transporting the kiln, a kiln shed and new changing facilities in Early Years. We look forward to the events you have planned next!
Fantastic work
As the school physically closed due to lockdown, our teaching staff were quick to produce engaging online lessons through our DLiTE programme. Within days, all children were online accessing a full curriculum and began wowing me with their fantastic work. There were tutorial videos from Kirk, PowerPoints from Key Stage 2, compositions from Reception and Key Stage 1 and lots of beautiful artwork created, thanks to Miss Smith's fantastic tutorials – all still available on YouTube for the children and wider community to access.
Overall, the teachers assigned work for 706 lessons and spent 187 teaching hours live from their home to yours. We had a really positive response to the DLiTE programme and lots of praise and support for our physical re-opening. We are fortunate to have the space at Greystone Manor to have been able to welcome all our children back safely to enjoy the Summer term. All of this would not have been possible without the support of parents, the adaptability and care of our teachers, the hard work of our children and the guidance of our Governing board and IT specialists.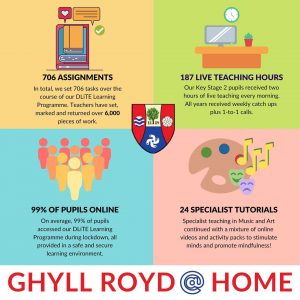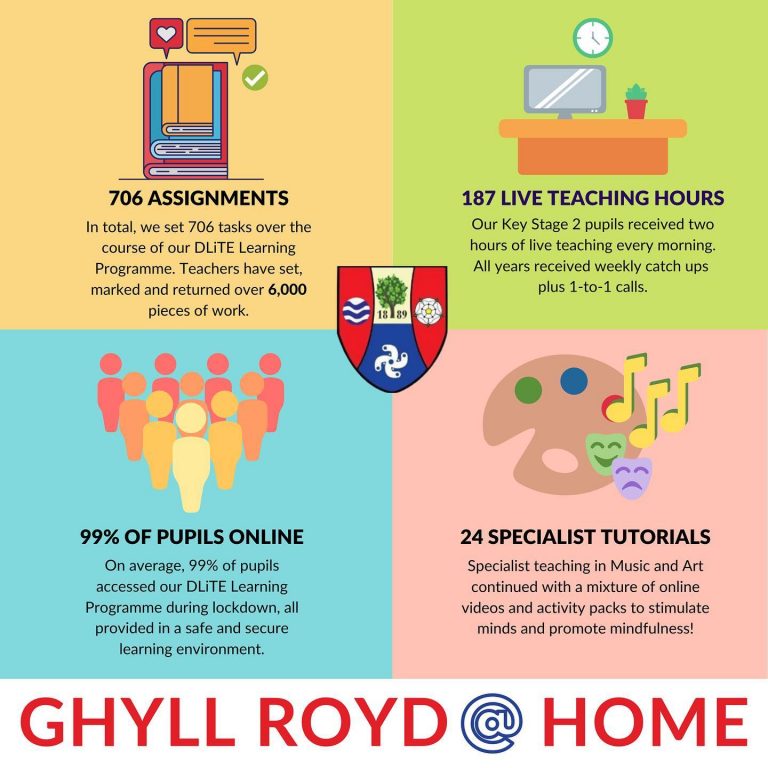 This letter could go on and on about your child's individual talents, accomplishments, the trips we have been on, the fixtures we have played in, the lessons we have learnt. I am so very proud of each and every pupil for what they have accomplished this year and the great things I know they will go on to do next year and beyond.
An exciting future ahead
Today is our last day of the year and for Form 6, it is their last day here at Ghyll Royd. Thank you to Head Girl Isla and all of Form 6 for your help this year – I hope you enjoy our End of Term Service and the Pupil vs Parents Rounders Match today. We wish you the very best of luck and want to hear all about your next adventures at your Secondary Schools of choice – Bradford Grammar, Giggleswick, Ermysted's, Ashville College and Ilkley Grammar School!
I would like to wish you all a safe and happy Summer break. It has been a long few months, and as England re-opens, let us hold on to the lessons learnt and great moments we have enjoyed as a family. Greystone Manor will be busy all Summer long welcoming children to Camp Darwin, our fantastic new holiday camp managed by Camp Xplode, and to our 50-week nursery which has nearly reached capacity already with 16 children booked in each day.
The teachers have utilised the DLiTE platform and set all the children holiday work together with Maths and English activities allocated on Active Learn and lastly Spanish accessed through Language Nut. There is a super 'Grown Up' section on Active Learn which gives advice on help if needed such as calculation methods and reading advice.
We shall see you all back at Ghyll Royd for the first day of School on Thursday 3rd September 2020. The plan is for all the children to be back in their own classrooms and we are set up for another bumper year, enquiries and registrations throughout the school continue to grow and we are starting with over 100 children on roll.
So, it only now leaves me to say all your support has been overwhelming and has driven me personally to ensure that we are in the place that we find ourselves today.
Take Care,
Kind Regards
Mr David Martin BA, MA, PGCE
Headteacher