Grandmas and Grandads enjoyed their annual visit to Ghyll Royd for our much anticipated Grandparents Day on Friday 27th September.
The morning began with Ghyll Royd's weekly achievement assembly which featured the commendations and the exciting news that seven pieces of artwork have been chosen as finalists for the National ISA Art Competition. Each grandparent was then escorted to their grandchild's classroom for a lesson!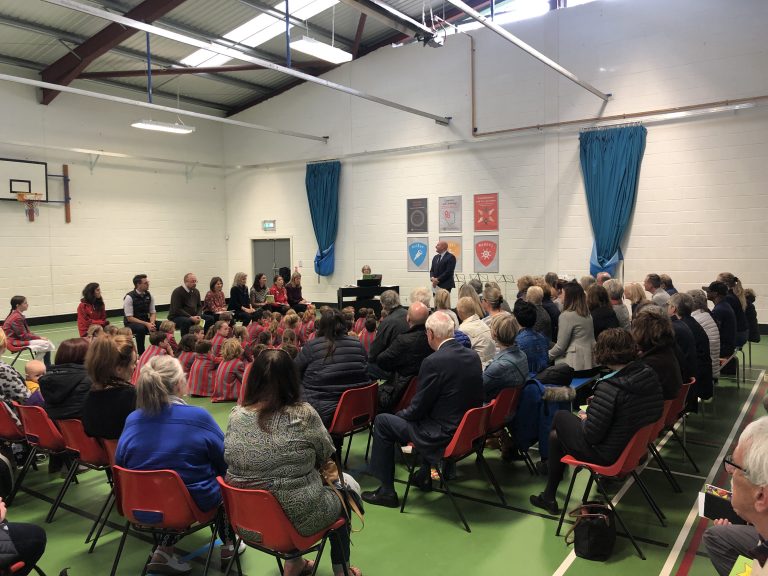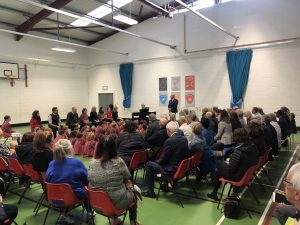 Back to school
In Early Years we had Stay and Play and the Great Explorers and Reception enjoyed a fantastic gymnastics session with Mr Wilce. The children then went back to their classrooms for fun and games!
Forms 1 and 2 spent their morning learning about family. The class went to the art room to make fingerprint leaves for their family trees. Their grandparents helped write in the names of their family members.
Forms 3 and 4 shared their Learning Challenge topic with their grandparents. They went on a letter hunt around the courtyard. Together they had to find all the letters of the Greek alphabet. Back upstairs in their classrooms, the children had to work out which additional letters do not appear in the English alphabet.
The children in Form 5 took their grandparents on a whirlwind tour of what they have been learning about this term. The class shared their thoughts on whether Guy Fawkes was framed and played Maths games.
Form 6's grandparents had a hands-on science experiment to work on. Together with their grandchild, they looked at the difference between diffusion and osmosis.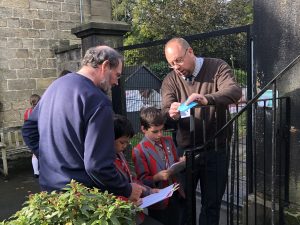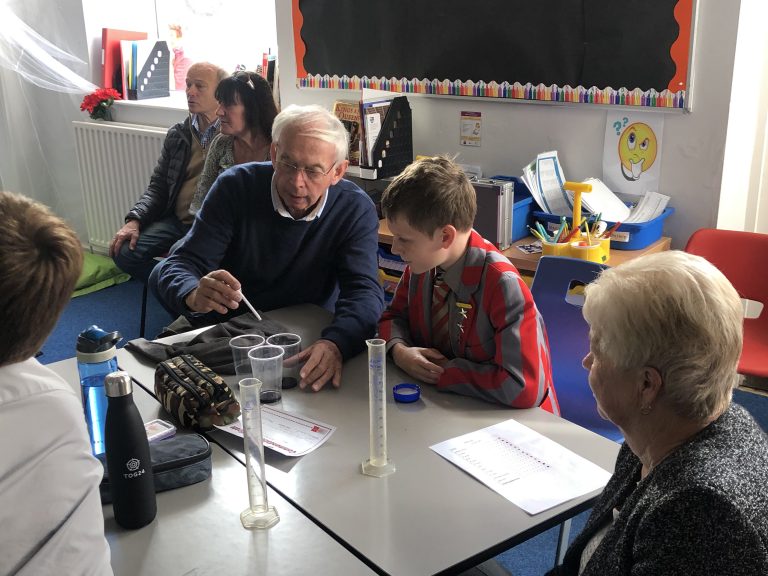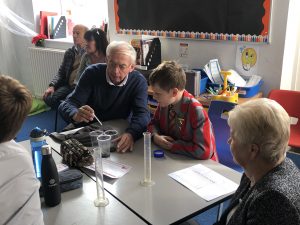 Time for a coffee
After their lessons, everyone had worked up an appetite and visited the school dining room for some coffee and cake. The cakes were on sale to raise money for Macmillan Cancer Support.
Thank you to everyone who attended and donated – baked cakes and bought them! As a result of your generosity, we have raised a fabulous £440 for the charity – even more than last year's brilliant total!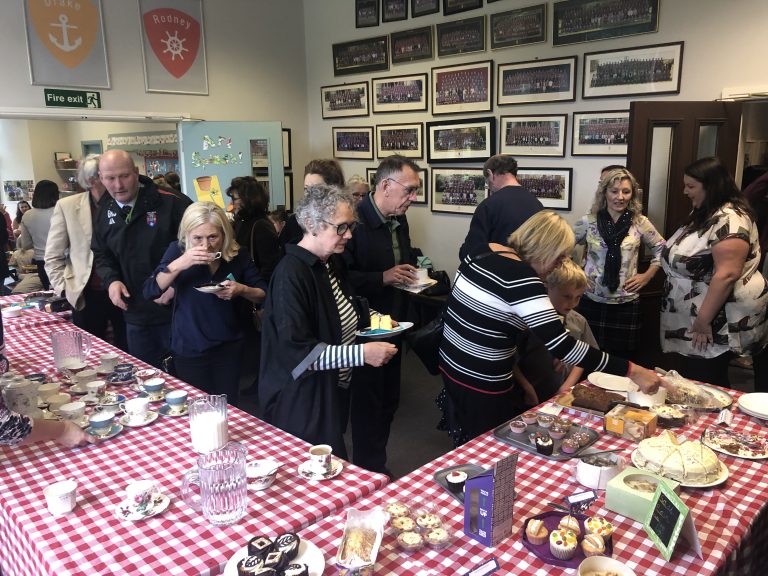 Conveniently situated on the A65 between Ben Rhydding, Ilkley and Burley in Wharfedale, Ghyll Royd School, Pre-School and Nursery is ideally located for families living in or commuting to the surrounding cities, towns and villages of Ben Rhydding, Ilkley, Burley in Wharfedale, Addingham, Menston, Guiseley, Baildon, Bingley, Otley, Leeds, Bradford, Harrogate, Skipton and Keighley.