The last week of the Spring term was filled with congratulations and celebrations for our multi-talented pupils! Our last Commendations Assembly was filled with stories of success, wins, and acts of care and courtesy by pupils across the school. The assembly began with a beautiful recorder recital by our Form 4 recorder players, before commendations began. Commendations are given out every Friday morning to a child in each Form group who has displayed one of the six values: Care and Courtesy; Consideration and Cooperation; or Creativity and Challenge.
Then Mr Martin shared the news of the week's many achievements including:
Isabelle in Form 3 won an art competition with Ilkley Library by drawing the 'Awful Auntie' by David Walliams, winning 4 tickets to the theatre show for her and her friends and family.
Reuben in Form 3, Susannah in Form 4 and Bea in Form 6 all took part in the ISA National Art Competition after winning and receiving highly commended placement in the Regional Competition.
Evie in Form 6 received wonderful news this week as her poster design has won the Ilkley Carnival 2018 cover competition! Evie's Television themed poster is a bright, colourful, exciting design and will be seen by thousands of visitors to the Carnival in May. Evie has also won a brilliant visit to Bradford Grammar School for her whole class as they spend an afternoon in their art department. Juliet in Form 5 came runner up!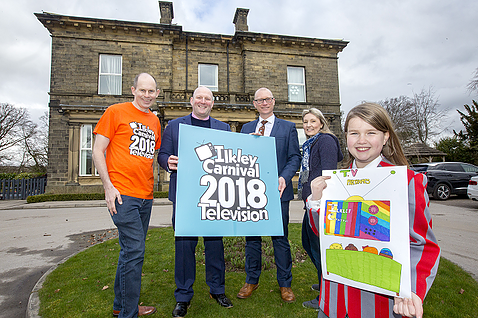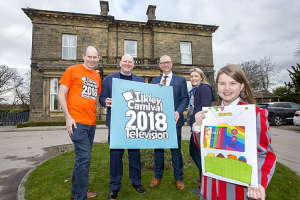 In Sport, Mr Laycock was over the moon to announce the Girls football win in the Europa League! This was the girls' first ever trophy after being together six years.
In Swimming, Ghyll Royd clung back from last place to secure a place in the finals of the School Sports Partnership. The Under 10 team was made up of pupils in Form 5 and Susannah from Form 4. In the final at Ilkley Grammar School, Ghyll Royd won by an arms length – Jemima's arm to be precise, making Ghyll Royd the winners of the U10 Swimming!
Well done to all pupils for ending the Spring term on a high! We've had a very busy term which was rounded off with a brilliant performance of 'The Tempest'. Photos of which you can see here. Here's to an even better Summer term!
Conveniently situated on the A65 between Ben Rhydding, Ilkley and Burley in Wharfedale, Ghyll Royd School, Pre-School and Nursery is ideally located for families living in or commuting to the surrounding cities, towns and villages of Ben Rhydding, Ilkley, Burley in Wharfedale, Addingham, Menston, Guiseley, Baildon, Bingley, Otley, Leeds, Bradford, Harrogate, Skipton and Keighley.