To build towards our Gold level in the Woodland Trust's Green Tree Schools Award, pupils from Forms 1 to 6 spent the whole day outside for Ghyll Royd's Eco Schools Day.
To start the day, Forms 1 and 2 celebrated our wonderful woodland in a Tree Dressing Challenge.
Forms 3 and 4 were the next groups to meet with Mel from the Woodland Trust, and their lesson involved getting very messy! Mel asked pupils to create a Tree Champion – someone/something that could protect and defend a chosen tree in the woodland at Greystone Manor. The Champion could be anything the children wanted; they had to name it, design it, and then describe its appearance and personality.
Using mud, and anything they could find on the forest floor, pupils assembled their Champions in front of their tree. The children loved getting creative, and exploring the woodland floor to see what objects could bring their character to life.
What creatures did they make?
Form 3
Georgie and Kitty – Unifly. A unicorn with wings and flower crown. Unifly likes to protect the trees by flying around them. She is kind, caring and fierce when someone is hurting the trees.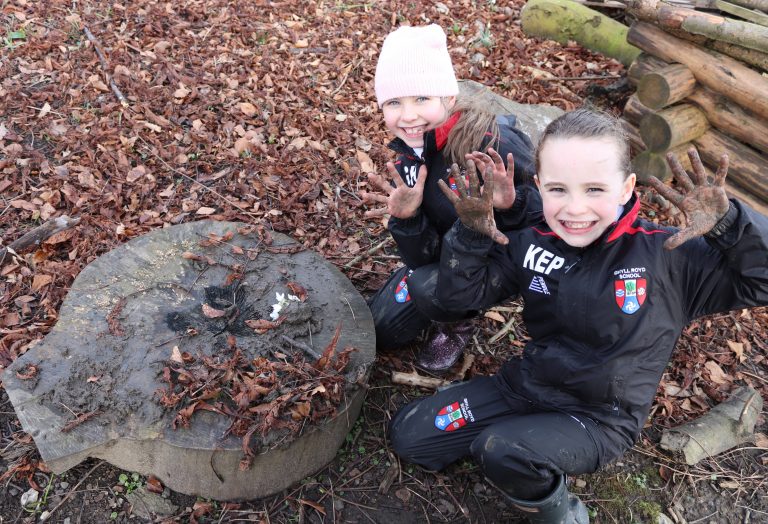 Thomas, Ozzy and Harry – Rusty. A tiger with armour. He is angry, fiery and fights anyone who tries to attack the woodland.
George, Ollie and Alfie – Golden Eagle. A bald eagle with a giant fortress protecting his tree. He is kind, and wants to protect the trees as they provide oxygen to the world.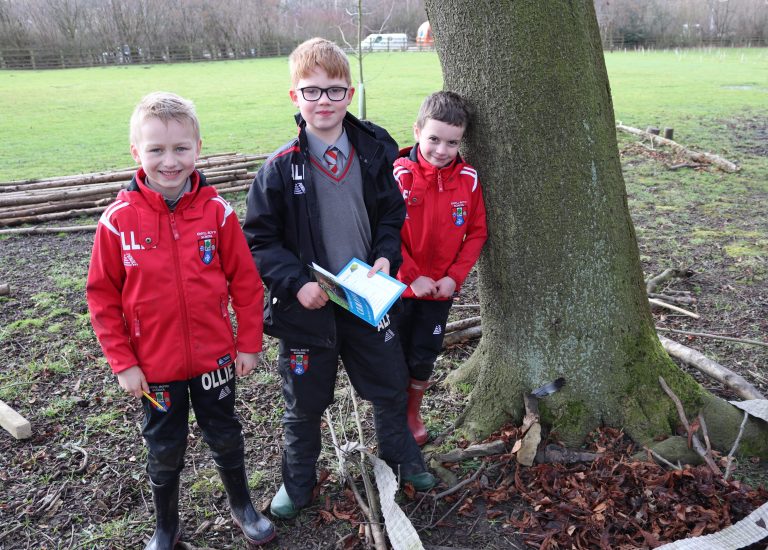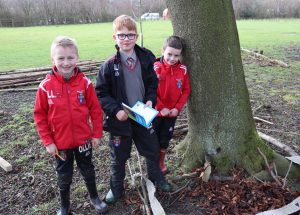 Form 4
Freddie, Sonny and Freddie – The Tree Noob. He is made from wood, bricks and mud. He is a fat crocodile. He is funny, lazy, fat and dumb. But he has a fierce bite, so no-one comes near the trees!
Jamie and Isla – Zilla. This lizard likes to climb trees and play with his woodland friends. He is scaly, fat, and cold-blooded. His secret weapon is karaoke as he sounds horrendous (he sings 'The Final Countdown' to scare enemies away. He likes trees because they shade him from the heat of the sun and also because he likes climbing.
Sophie, Josh and Susannah – Flash and the Hedgehog Army. Flash is brave and respectful, helps fairies, climbs trees, creates skateboards using old bark, makes umbrellas out of flowers and leaves. Flash likes trees with holes in because they make great shelters for animals.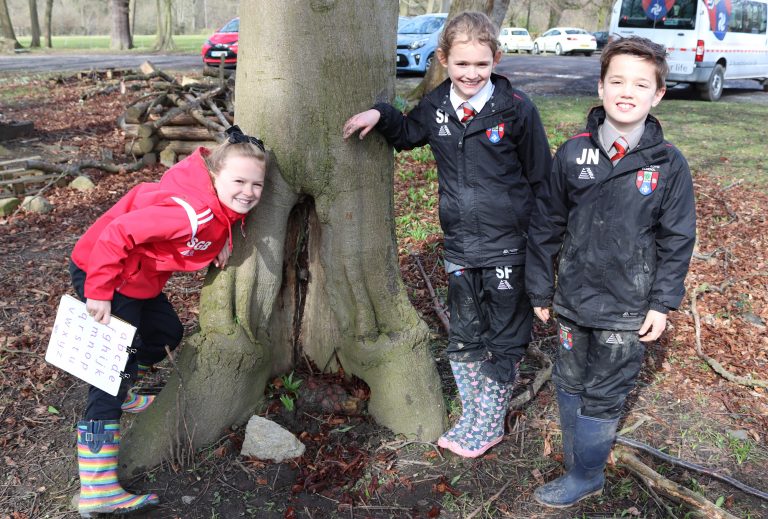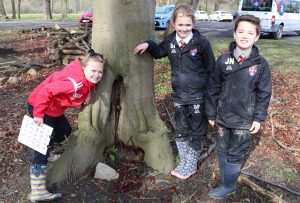 Pupils got wildly creative with their creatures, and the results were fantastic. Harry in Form 3 commented on how much he enjoyed the lesson: 'this has been so much fun!' and all the children worked brilliantly in their groups.
Now we're just one challenge away from getting to gold!…
Eco Schools Day took place on Wednesday 14th March 2018, involving all pupils from Form 1-6, encouraging them to learn and explore their outdoor classroom, whilst learning more about the environment.
Conveniently situated on the A65 between Ben Rhydding, Ilkley and Burley in Wharfedale, Ghyll Royd School, Pre-School and Nursery is ideally located for families living in or commuting to the surrounding cities, towns and villages of Ben Rhydding, Ilkley, Burley in Wharfedale, Addingham, Menston, Guiseley, Baildon, Bingley, Otley, Leeds, Bradford, Harrogate, Skipton and Keighley.