Talented Primary School pupils dazzled family and friends in their performance of 'The Tempest'. Ghyll Royd pupils in Forms 3-6 performed the Shakespearean classic to a packed Sports Hall on Wednesday 28th March 2018. For some, this was their very first experience of acting on stage, and for Form 6 this is their last Ghyll Royd performance before heading to Secondary School in September.
Well done to all of the Key Stage Two cast! Your acting, performance and singing was brilliant, and had the audience captivated by another brilliant Ghyll Royd production! Thank you to Key Stage Two Staff and special thanks to the brilliant Mrs Coultas, our Specialist Music Teacher, for putting on a phenomenal show, a fabulous end to the Spring term!
Cast
Prospero – Tom
Ariel – Lucy
Miranda – Evie
Caliban – Bea
Stephano – Daniel
Trinculo – Lukas
King Alonso – Emaan
Ferdinand – Ava
Antonio – Alexander
Sebastian – Nicholas
Gonzalo – Joshua H
Bosun/Hobgoblin 1 – Fran
Captain/Hobgoblin 2 – Joey
Crew/Hobgoblin 3 – Charlie
Sprite 1 – Mischa
Sprite 2 – Katie
Hobgoblins – George C, Sebastian, Oliver G, Archie, Callum, Casper, William
Sprites – Phoebe C, Juliet, Bryony, Heidi, Jemima, Tiarna, Phoebe R
Chorus – Freddie B, Sophie, Jamie, Sonny, Oliver D, Susannah, Freddie H, Isla, Quentin, Joshua N, Max, Reuben, George B, Gracie, Alfie, Archie, Ollie, Thomas, Layla, Ozhan, Isabelle, Georgie, Harry, Freddie L, Kitty, Sienna, Lucy
Percussion Ensemble – Lucas, George C, Bryony, Callum, Phoebe R
View all the pictures on our Facebook page.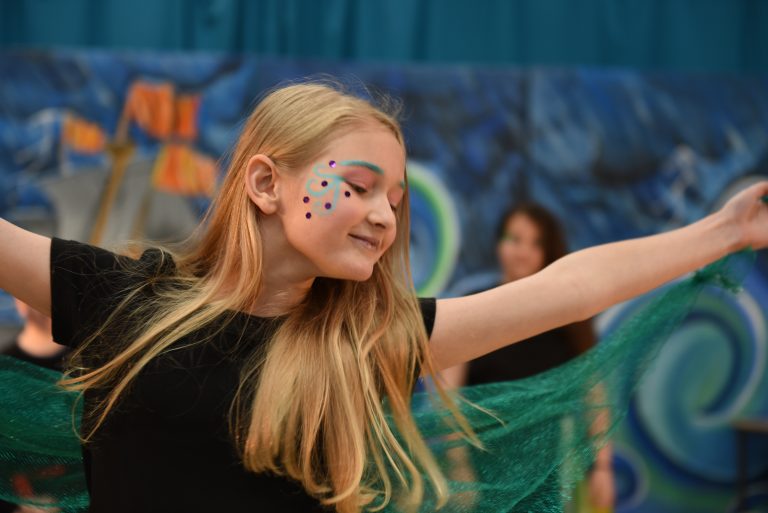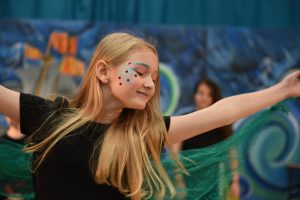 Plot: Prospero and his daughter Miranda have been marooned on a dersert island for twelve years after being betrayed by Prospero's brother Antonio.
Prospero is determined to seek revenge for the wrongs that have been done and so using his magic powers and with the help of Ariel, the Spirit of the island, he summons a mighty tempest. The passing ship and its passengers are brought onto the rocks, among the survivors are Antonio and other treacherous characters who plotted against him. All are eventually brought to justice after plenty of mischief has taken place.
Conveniently situated on the A65 between Ben Rhydding, Ilkley and Burley in Wharfedale, Ghyll Royd School, Pre-School and Nursery is ideally located for families living in or commuting to the surrounding cities, towns and villages of Ben Rhydding, Ilkley, Burley in Wharfedale, Addingham, Menston, Guiseley, Baildon, Bingley, Otley, Leeds, Bradford, Harrogate, Skipton and Keighley.