Mr Martin shares an overview of the year and well wishes for the Christmas break.
Dear Parents, Governors, Staff and Friends of Ghyll Royd,
In the blink of an eye, it's our final week of 2021 before the Christmas break. Fuelled by Chef Dave's Christmas dinner, described by the children as 'epic', 'amazing' and 'super delicious', I write to you with my end of year letter.
2021 began in a similar way to March 2020. Lockdowns, uncertainties, cancelled plans. What I take away most from that time, however, is the resilience and the children's efforts to rise to the challenge of being away from friends, and learning electronically. We've made the most of the last few months of 2021 with the reintroduction of popular Ghyll Royd events and the gradual return of clubs, trips and fixtures.
The PTA
We end the year on a real high, following on from a packed-out calendar of festivities. I would like to thank the Ghyll Royd PTA for putting on not just one or two, but three brilliant events this term, despite the difficulties posed by restrictions, new variants and infections affecting the school. The Halloween Day was ghoulishly good and the Candy Cane Christmas Day was perfect from start to finish! I was also very pleased to see so many parents and grandparents join us for the two nights of wreath decorating in our school hall.
Earlier this month, we celebrated together at The Craiglands Hotel. The evening was a triumph – delicious food, good tunes and, of course, the brilliant company. Thank you to everyone for your support and attendance in these events, resulting in over £4,500 raised in one term for the children's new climbing frame and slide. The children and I really appreciate your generosity as we try to reach our goal in 2022.
The Arts
Thank you to Mrs Coultas, Mrs Neild, Miss Stewart, Mrs Hudson and all the Early Years and Teaching Support staff for putting on a flawless nativity, and in record time! In four weeks, our Specialist Music Teacher has produced two concerts, then rounded off the term with a rousing performance of "The Twelve Days of Christmas" in our End of Term Service (Myself, Mr Nicholson and Mr Laycock are available for weddings and events!)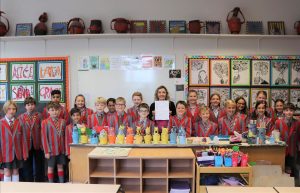 Thank you also to Miss Smith for painting the beautiful backdrop to our Nativity. This year, our creative arts team secured Artsmark status, making Ghyll Royd School one of ten award holders in the Leeds/Bradford area, which includes institutions from nurseries to universities. Over several years, we have developed our arts provision to embed a broad and balanced curriculum in order to achieve this award. On the back of the Artsmark announcement, five pieces of artwork were chosen as National finalists in the ISA Art Competition. Beau in Form 6 went on to receive 2nd place for her Textiles piece, and Forms 2 and 3's Ilkley Lido-inspired pottery work was highly commended by the judging panel. Well done to all the children involved.
If you haven't already seen, our next round of celebrated artwork is now on the walls, including the most beautiful highland cow and thistle paintings, made by Form 5 and 6 as part of their learning challenge topic this term. To Mrs Coultas and Miss Smith, thank you for giving the children the best education through the art of expression and creativity. It is no wonder that the children's artistic abilities and musical talents are at the level they are, when so much opportunity and fun is on offer.
Leadership
Well done to Kirk and Rose and the whole of Form 6 for a brilliant first team in your leadership roles. Each member of the class has their part to play, and individually take great pride in what they do. The Head pupils, supported by deputies Arabella and Tobias, greet me each morning with a smile and are fantastic role models for all. Amelia and Freddie keep us well fed after our swims on Thursdays and have been a big help with bake sales, the second hand uniform shop, and with arranging our latest Eco Day.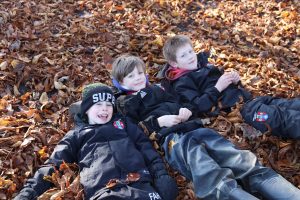 The house captains are all doing a tremendous job. Well done to Lolah, Amelia, Beau, Jess, Freddie and Maria for leading our weekly house assemblies and involving the whole school in the various competitions and initiatives. Jess and Harry are imparting their skills and knowledge to influence and support the children as Sports Captains. With a clean sweep of wins at our last tag rugby fixture, I feel that the future looks very promising for Ghyll Royd sport.
Ghyll Royd Sport
Thank you to Coach Hedley Verity for joining us out on the field this term to teach Years 1-6 Rugby. It was the Wharfedale RUFC's coach's enthusiasm and knowledge that has helped us develop our skills to go on and win the Tag Rugby Trophy last month. The children and I have thoroughly enjoyed this term's games afternoons and are looking forward to Netball and Football in the Spring. Our Pre-School teacher Miss Sheldon will be sharing her love of the game to coach the children in Netball and our sports calendar will give the children plenty of opportunity to demonstrate their skills in our 2022 fixtures.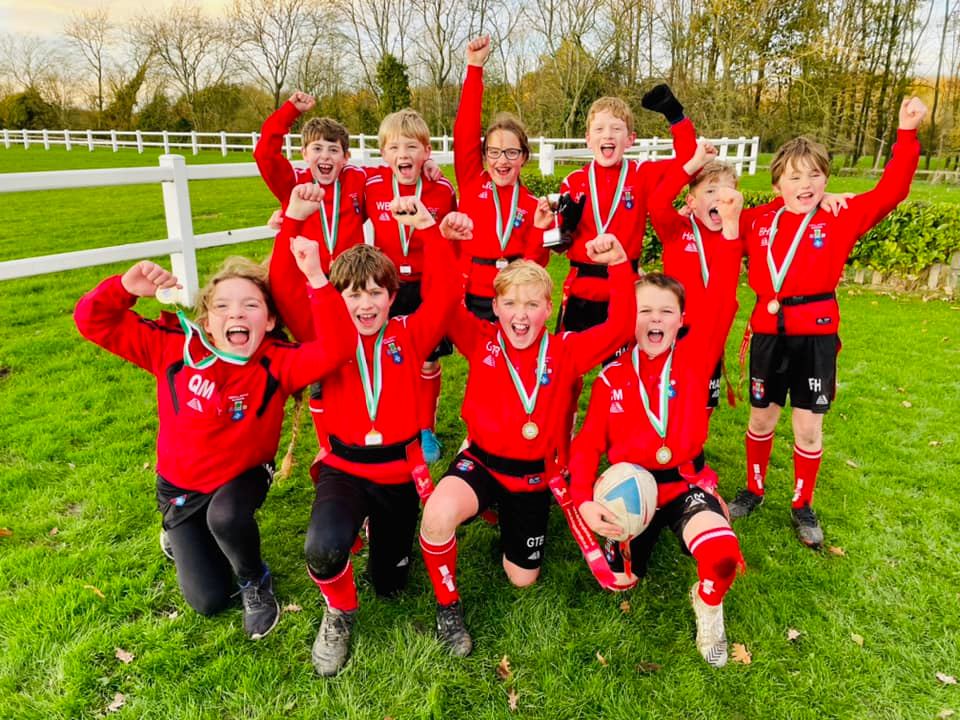 2022 looks bright! Our 50-week nursery is almost full for the New Year and we are hopeful that our plans for events, fixtures and a return to more Ghyll Royd traditions will go uninterrupted. However, I will finish as I began, and say a big thank you to each and every child, staff member and parent for the resilience shown over another turbulent year for education.
Wishing you all a very Merry Christmas and a Happy 2022!
Best wishes,
Mr David Martin BA, MA, PGCE Headteacher