Headteacher Mr David Martin reflects on the importance of outdoor learning on children's mental health.
The theme of this year's Mental Health Awareness Week is nature. After a year of online learning, restricted social time and closed leisure facilities, the one thing that has been a constant for our children is nature.
In 2020, families swapped cinema trips for scenic views, and restaurants for rambling. Now they are back in school, why should we restrict access to the outdoors back to just break times? 
Here at Ghyll Royd, we are so fortunate to have over seven acres of meadow and woodland to explore each and every day, with an average of ten hours a week spent outside. We have a gold award with the Woodland Trust for our outdoor learning and were a chosen recipient of a Learning through Landscapes Nature Grant in 2020.  
Our learning is taken outdoors as much as possible, from our free flow policy in Early Years to the muddy Maths and evergreen English lessons embraced by all years. But what difference does outdoor learning make to a child? We have listed the five key benefits we find from our outdoor classroom.
1. Expanding their horizons
We are big believers in the benefits of learning beyond the classroom. Taking the four walls away from a classroom can really expand the mind and allow children to be free-thinkers.
The working in silence, the ticking of the clock, all of this is taken away through outdoor learning as the natural sounds and the fresh air help children relax into their surroundings. When a pen and paper are taken away, our children use sticks, leaves, mud and their imaginations to find solutions and create.
With the Woodland Trust, we made Tree Champions – creatures that could protect and defend a chosen tree in the woodland at Greystone Manor. Using anything they could find, the children sculpted characters such as Flash the skateboarding Hedgehog and Zilla the karaoke-singing Crocodile!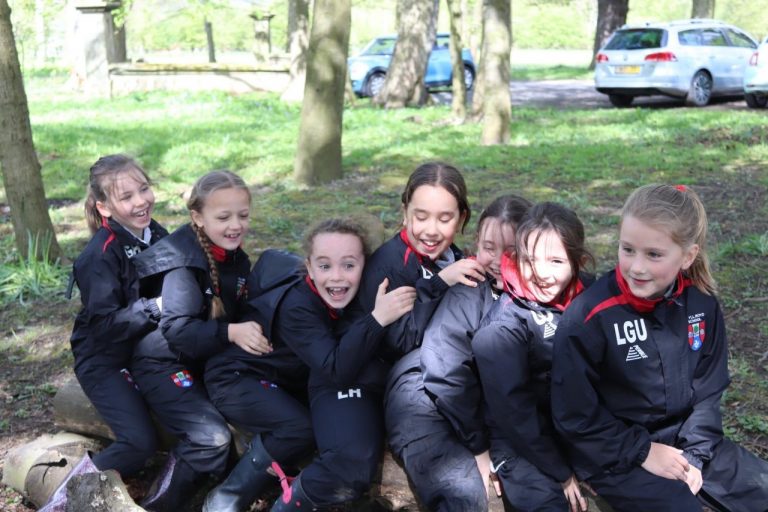 2. Caring
as a way of self-care
Some people say that the secret to happiness is helping others. When we make a friend smile, we feel good too. In our expansive outdoor space, children encounter living things from pheasants, deer and rabbits, to minibeasts and blooming bluebells on a daily basis.
Children have a desire to help and an innate sense of care that we encourage to channel into how they look after each other as well as their environment. Growing and watering plants, building habitats and litter picking are just a few ways in which outdoor learning helps make a big difference to the inhabitants of our school grounds.
Thanks to Learning through Landscapes, we have built a pond and installed a hedgehog house to provide a home for British wildlife. The Burley Trees Project has also been instrumental in improving our school grounds with our Form 6 class this year thanks to the newly-planted saplings which mark the edge of our sports field.
3. Relaxed and ready for the next challenge
At Ghyll Royd, we prepare our children to take the Year 2 and Year 6 SATs as well as the secondary school entrance exams. Our children are not hot-housed. Their varied timetable does not change just because an exam is a few weeks away, quite the opposite!
The more time spent outside learning and playing has been proven to have an immensely positive impact on a child's mental health and improve focus in the classroom.
Allowing the mind to relax and reset in nature is the best thing we can do to aid our children's learning. The same can be said for creative subjects, which is why it is so important to keep art and music in the timetable.
4. Learning to take risks
The best way to learn is to take risks. A baby's first steps are ones made from curiosity and an urge to try something new.
The physical skills a child can practise through outdoor learning, the excitement, the connection with natural materials and the 'real world' around them, all develop strength, co-ordination, agility and body confidence. In our Early Years, we take risks when climbing, balancing, building and playing with real bricks, hammers and saws in our construction area.
Our bushcraft lessons in particular are a great way for primary aged children to take risks. Giving children the responsibility of preparing the campfire, cooking the hot chocolate and whittling the skewered stick for the marshmallows shows a level of trust between the teacher and child which is rewarded with fun activities and lasting childhood memories.
By using positive language to explain risks to children, they take greater care and focus in what they are doing without being fearful or reckless, growing into individuals who are confident in their decision-making.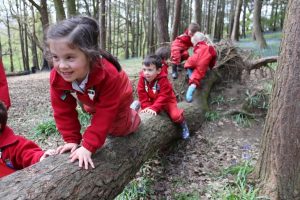 5. Muddy and memorable
You never forget an outdoor lesson at Ghyll Royd. Not only do you remember how you learnt about algebra for the first time, the happy memories that are created from the way you learnt and the materials you learnt with stay with you long into your secondary school career and beyond.
When former pupils return, they often recall the time they tried out axe throwing on the back field or the time they prepared and cooked sausages in Skipton Woods.
The emotional benefits of outdoor learning stay with you when you look back on your childhood memories and the fun you had gathering up sticks to count to 100, picking berries to make natural paint in art or remembering that English lesson where it rained so much, your hard work was rewarded with a mud sliding competition.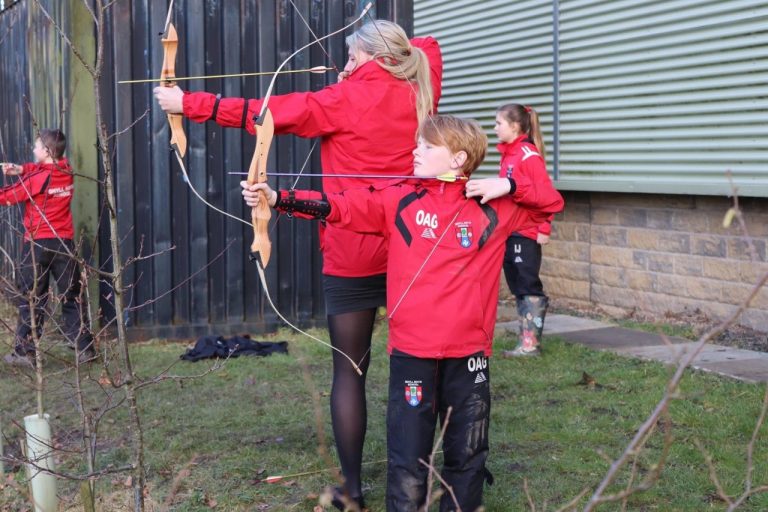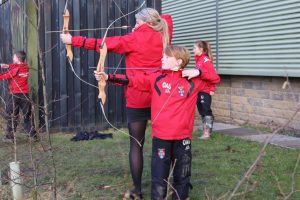 The last 15 months has brought lots of awareness to both our physical and mental health, and the solace we have found in connecting with the outdoors. We will continue to build on our outdoor learning and make the most of this very special place we call home. 
To find out more about the outdoor learning at Ghyll Royd School, come and talk to us.