Dear Parents, Grandparents and Friends in the Community,
I would like to take this opportunity to thank you for your support during this very busy term and thank the individuals who give up their time to help the school continue to grow and flourish. Without all of your support we would not be the school that we are today.
It has been wonderful to receive so much positive feedback about the opportunities we have provided the children with this year so far, some of which I will share with you now.
We start the Summer Term with record numbers in the school of 111. We are now full in the majority of sessions in Early Years and are getting close to reaching our maximum total of 130 children.
The school council has had a fantastic term initiating the use of the school library through a book survey and also creating a tuck shop to raise money for the construction of monkey bars and a sand pit for the playground.
Since September we have been fundraising to build our own 'Theatre of Dreams', retractable tiered-seating which will enhance the school's various events and musical performances. Through many generous donations and personalised seat sponsorships, we have raised over £7,000 so far. Thank you for your support.
Our standing in the community continues to go from strength to strength. Recent Cup wins in the School Sports Partnership Girls Football and Swimming Competitions; success in the Regional and National Independent Schools Association's Art Competitions and first prize in the Ilkley Carnival Cover Competition for the second consecutive year are all marvellous achievements, which is testament to not only our very talented, versatile young pupils, but also to our brilliant teaching and coaching staff.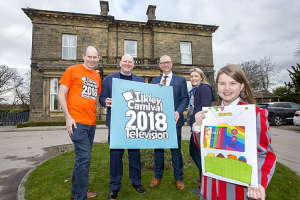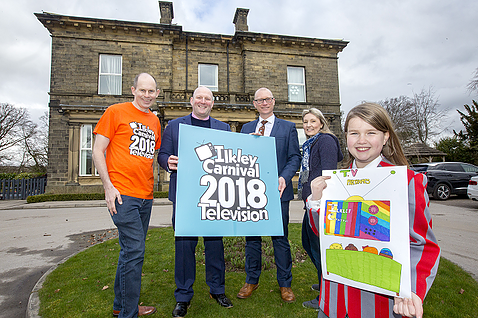 Nationally, we are aiming to be the fourth school in the region to be accredited with a Platinum Woodland Trust Award; the third school in the region to receive a Platinum Arts Mark Award and finally a Platinum Sports Mark, cementing Ghyll Royd as a provider of exceptional education with a wonderfully enriched curriculum.
Our Annual Newsletter will be sent to you shortly. Inside you will find a roundup of the last 12 months including an abundance of extracurricular achievements, highlights from our ever-engaging and innovative lessons and details of events for the Summer Term. Looking ahead to the Summer, we will be hosting the highly anticipated 'Ghyllstonbury' festival on Saturday 19th May. The event runs from 12pm until 6pm and is a musical celebration for pupils, families, staff and members of the local community. Spaces are limited and we've already sold 75 out of 200 spaces. Purchase your tickets from the school office now.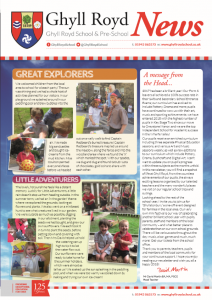 I hope you are all looking forward to our Key Stage Two pupils performance of 'The Tempest' on Wednesday evening. These wonderful productions wouldn't be possible without the efforts of pupils, parents and staff, with special thanks to Mrs Liz Coultas whose direction and creativity brings these performances to life. The children cannot wait to entertain you in this brilliant Shakespearean classic.
Finally, I would like to wish you all a wonderful and restful Easter break, I look forward to returning in the Summer Term, which I am sure will be just as successful and exciting as this one!
Kind Regards,
Mr David Martin BA, MA, PGCE
Head Teacher