Extending on our comprehensive approach to supporting our children's physical and mental health, we ran our second successful Wellbeing Week at the end of January.
Ghyll Royd pupils participated in a variety of wellbeing activities with an aim of creating a more positive mindset and approach to the everyday. Each class began with a morning task of their choosing, which varied between physical activities or written exercises.
In Forms 3 and 4, the classes came together to experience meditation and forest bathing in the school woodland. For their English lesson, they studied Alphabet Yoga, moving from positions beginning with each letter of the alphabet, with a focus on breathing techniques. At the end of each day the children wrote down their thoughts and feelings.
In Form 5, the children spent each morning goal setting and reflecting. Children chose to set goals such as:
Help Mr Nicholson
Smile at everyone I see
Try super hard in lessons
To learn 5 new words in Spanish
Finish my book.
The class were also given 'mindful challenges' to try at home. Form 5 performed different mindfulness and relaxing strategies to give the children some tools to use in difficult situations.
Form 6 began each morning with a different physical activity to get their bodies and brains in learning mode! They alternated between Zumba, Qigong and Yoga, writing down how they felt after the activities.
They observed and recorded their feelings at different stages of the day and considered what may have caused them to feel the way they felt. To finish the day, they identified different strategies for managing/letting go of negative feelings and celebrating and remembering positive ones.
The Wellbeing Week was met with a very strong response from both children and staff, with classes being more focused and positive in their work and interactions.
Ghyll Royd has several successful initiatives implemented into school life. We enjoy Mindfulness Mondays and value our school grounds which give plenty of opportunity for outdoor learning. Our classroom worry monsters listen to and comfort pupils, gobbling up their written down concerns. They're also great at cuddles!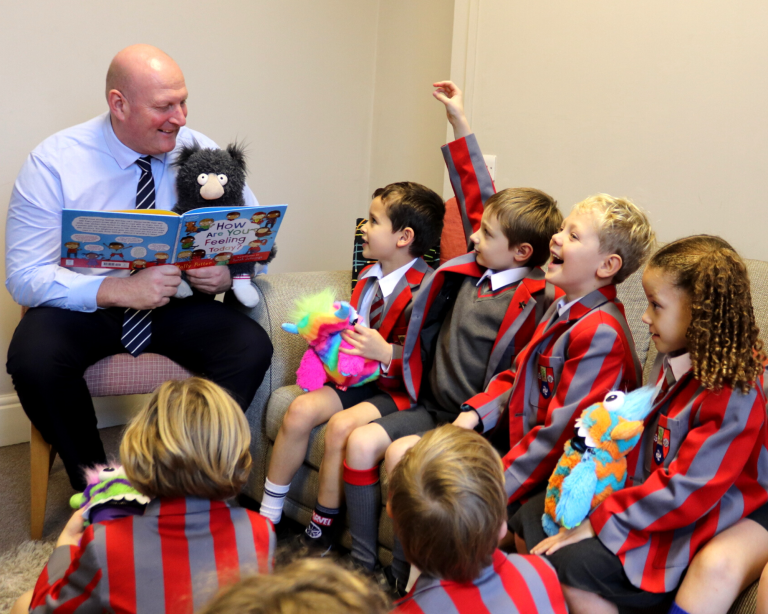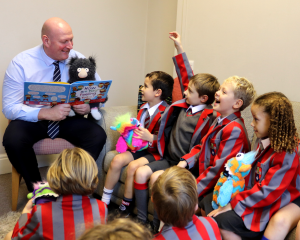 In our recent inspection, where we received 'Excellent'* in all areas, particular mention was given to pupil wellbeing. The report highlights: 'Pupils were unanimous in stating that they can speak to an adult in school if they are worried about something' and celebrated the school's success 'in supporting pupils through its well-established understanding of their personal needs.'
To find out more about our positive behaviour policies, please get in touch.