Grandmas and Grandads of children in our Reception, Form 1 and Form 6 classes joined us for our celebration assembly before heading to lessons.
The assembly shared with grandparents our weekly traditions of commendations, star readers and house points totals, with the addition of Reception showing us their incredible Colour Monsters and the whole school performing two songs for our very special visitors.
In class, the Reception children showed their grandparents around the room, making playdoh pumpkins, reading stories and sitting them down as guests in the Reception restaurant! The class also got to show their grandparents what they have been doing in Gym this term!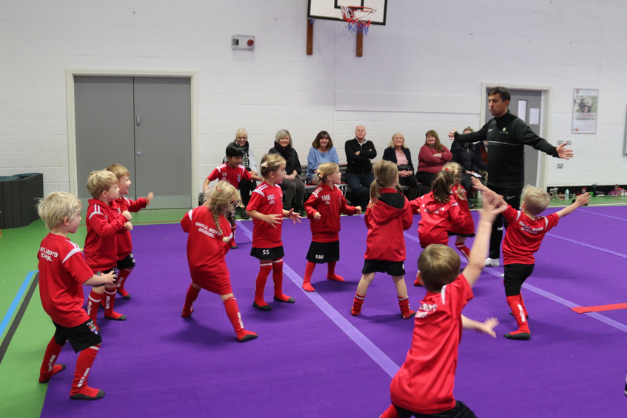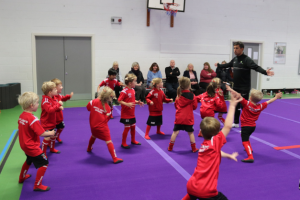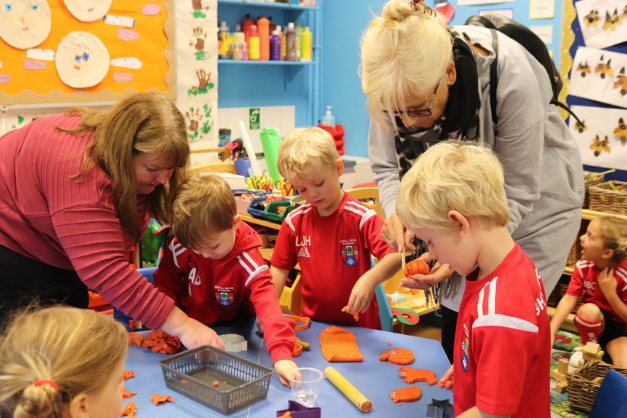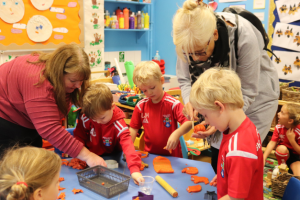 Upstairs in Form 1, the class performed their story map of 'Peace at Last' which was highly impressive! After showing their grandparents the art room, it was time for a Science lesson on the senses! Their eye experiment involved throwing balls into a bowl in full view, then blindfolded!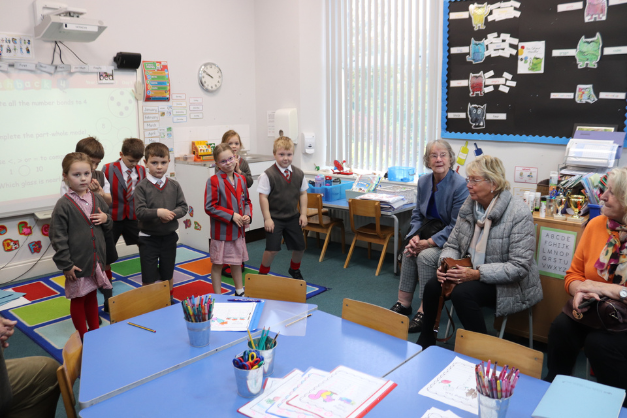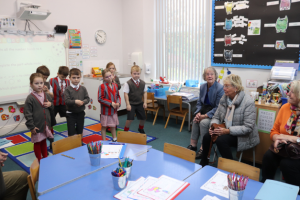 In Form 6, Mrs Woodham prepared a half term quiz of EVERYTHING the children had been learning this year. The rounds included questions on Macbeth, blood and the periodic
table of elements!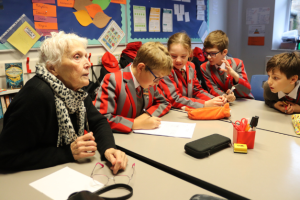 After all that learning, it was time for a treat! Matilda and Cameron kindly helped serve three cakes made by Chef Dave with teas and coffees before we said goodbye.
We received such wonderful feedback from the morning. One grandma said: "Thank you so much. It has really made my day to be able to come and visit my grandson."
Another said: "All of your children are very smiley and polite, they must love it here. Thank you!"
Thank you for visiting us! We will be holding another Grandparent's Morning for Forms 2, 3, 4 and 5 next half term!!