The stars aligned as Reception's space topic this term matched up with Mrs T's husband's visit to meet Astronaut Tim Peake!
The class have loved learning about the different planets and were so excited to share their knowledge with a man who is no stranger to space!
Reception put together a fantastic little booklet full of drawings, facts and questions for Major Peake. He received the booklet on Friday night at a meet and greet following his talk.
He said he was blown away by the knowledge of Reception's space facts. Their drawings also made an impression on the astronaut. Each child has asked a question which he is hoping to write a response to!
Reception teacher Mrs Hudson said: "The children have been so enthusiastic with their Space topic this year! They were each given a planet to research and I was so impressed by their hard work. When Mrs T told us that her husband was meeting Tim Peake, we couldn't believe our luck! They are looking forward to hearing back from him soon."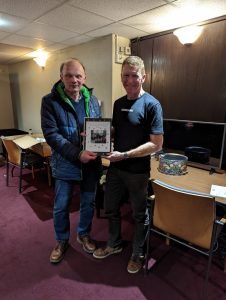 We are over the moon!