Mr Martin reflects on the 2020-21 school year in his end of year blog.
Dear Parent,
As I sit down to write this letter after the tremendous performance of 'The Wind in the Willows', I reflect on a brilliant 133rd year and the strides we have made as the rest of the world stood still.
Naval heritage
As I look back on the past 12 months, I am reminded of the naval heritage that Ghyll Royd School was built upon. In a rather turbulent year globally, Ghyll Royd's steady ship has navigated the stormy seas of lockdowns and restrictions to continue to deliver excellent education and a happy learning environment for all our children. We have been fortunate to provide an exciting end to the year with our Summer events calendar, made possible through the support of our whole community.
Thank you
I want to begin by sharing my gratitude to all the staff who have worked through the everchanging circumstances, including the second school-wide lockdown in January 2021, always putting the children's happiness and progress at the heart of their work. Thank you also to every single parent for their support and thank you to all the children who have impressed me and the teachers with their adaptability and application to their work this year.
Inspection and school improvements
The 2021/2022 academic year will signal my eighth year as Headteacher at Ghyll Royd. Together with senior leadership, class teachers, administrative staff and the governing board, we have been preparing for our next visit from the Independent Schools Inspectorate (ISI), which is now due in 2022. Our last visit from the ISI showed that we were compliant in all areas. Next year's visit will assess the educational quality plus a focused compliance inspection. I am looking forward to sharing with the inspectors how we have continued with our commitment to excellent care and teaching, and I am confident that the report will positively reflect our wonderful school, with the additional developments which have been made over my time as Headteacher.
Since the last inspection, there have been several areas we have built upon to achieve excellent in all areas. In the past 12 months alone, we have had a full IT upgrade, supported by the governing board, PTA and computing subject lead. We have seen instant benefits from the new interactive screens, desktop computers and the subscription to the brilliant Times Tables Rockstars programme. I look forward to seeing the overarching improvements the upgrade will make to our IT offering for our pupils from next year.
Our Physical, Social, Health and Economic (PSHE) Education, Religious Education and Science curriculum have also been developed, thanks to the insight and implementation from our subject leaders and the progressive attitudes of our teaching staff.
Creative arts
The Artsmark awards for 2021 were announced in May and Ghyll Royd School became the 10th educational institution in the Leeds/Bradford area to be given an Artsmark status, rewarded for our commitment to creative learning and our promotion of the arts in the local community. To end the Summer term, we share the wonderful news that we have been shortlisted for the 4th consecutive year in the Independent Schools of the Year Awards. The finalists will be announced in the Autumn.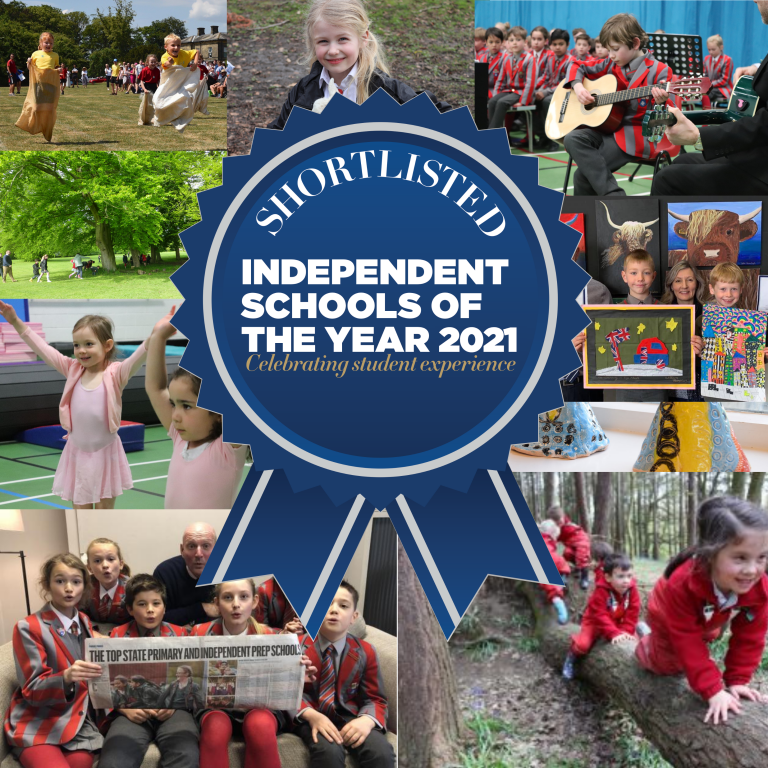 Fundraising
This year we have seen the installation of the tiered seating and monkey bars, fully funded through the School PTA, School Council and seat sponsorships. From putting on several covid-compliant events for the whole school to painting 70+ faces for the school production just last week, the PTA continue to go from strength to strength and have become a key part of Ghyll Royd life.
[READ MORE IN OUR PTA NEWSLETTER]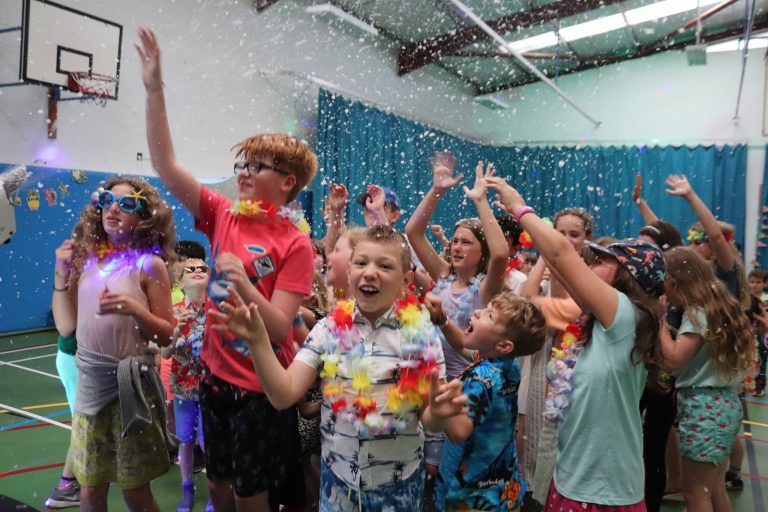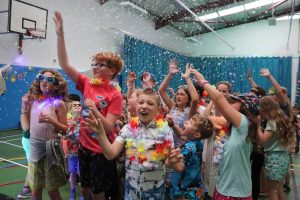 Next term we are looking to resume our full calendar of events that will include Grandparents Day, Harvest Family Fun Day, PTA Halloween Disco, the Ghyll Royd Cross Country and two Candy Cane parties: one for children and one for parents.
Our residential trips will also return with Dearne Valley booked for both Year 5 and 6, Nell Bank for Year 4 and the famous Robin Hood's Bay long weekend for Year 6. The calendar will also be filled with wonderful trips and outings for all the classes and nursery throughout the year. Our Autumn calendar will be shared with you in September.
The future…
For our Year 6, it is their last week here at Ghyll Royd. Thank you to Head Pupil Georgie and all of Year 6 for your help this year – I hope you enjoyed Sports Day, starring in 'The Wind in the Willows' and your enrichment week.
We round off their time with us on Friday with our End of Year Service where the children are invited to share their favourite moments from their Ghyll Royd career. We wish the very best of luck to all and ask that parents keep in touch about what they get up to at their secondary schools of choice! This year's leavers destinations include Bradford Grammar, Grammar School at Leeds, Ilkley Grammar, Woodhouse Grove, Giggleswick, Menston St Mary's and Prince Henry's Grammar School.
This Summer
Greystone Manor continues to be busy all Summer long, welcoming children to the fantastic Camp Darwin; to our bespoke LEAP holiday programme and to our growing 50-week nursery. The grounds and multipurpose hall are booked throughout the Summer with weddings, parties, gymnastic competitions and drama and dance workshops.
In September, our nursery will be nearly full again. Pupil numbers will be the strongest that they have been during my time at Ghyll Royd and the exceptional education on offer continues to develop and provide the children with what they need for 'a foundation for life'.
I would like to wish you all a safe and happy Summer break. As the world re-opens, let us hold on to the lessons learnt and the great moments we have enjoyed as the Ghyll Royd family. I am so very proud of each and every pupil for what they have accomplished this year and the great things I know they will go on to do next year and beyond. We shall see you all back at Ghyll Royd for the first day of school on Monday 6th September 2021.
Have a wonderful break.
Yours Sincerely,
Mr David Martin BA, MA, PGCE
Headteacher