Children returned to school at Ghyll Royd and are making the most of being back on school grounds by running 10 half marathons in 5 days.
Earlier this month, it was announced that the second Ilkley Half Marathon will take place virtually. This year, the Half Marathon is in aid of helping to fund a revolutionary baby incubator for Leeds Congenital Heart Unit, the first of its kind in Europe.
Organisers Ilkley and District Round Table have confirmed that the event will be free to enter and aims to raise over £25,000 for the charity Children's Heart Surgery Fund (CHSF). Ghyll Royd parent Mike Picken is a member of the Round Table and approached the school with the challenge of taking part before they finish for the Summer on Friday 17th July.
Starting from Monday 13th July, Ghyll Royd schoolchildren in Years 5 and 6 will each run 6.5 laps of the school field every day. By the end of the week, the children will have run a total of 10 half marathons together (131 miles) – to commemorate the School's top 10 placing in the Sunday Times School Guide this year. All years returned to Ghyll Royd after 10 weeks of online learning through the School's Distance Learning in Teams Experience (DLiTE) programme.
In total, 706 assignments were set for pupils in Reception to Year 6 and the teachers spent 187 hours online teaching live and facilitating social video calls between pupils missing their friends. All years have been able to experience at least four weeks back at school before the Summer break, with the focus turning to missed socialising and keeping active.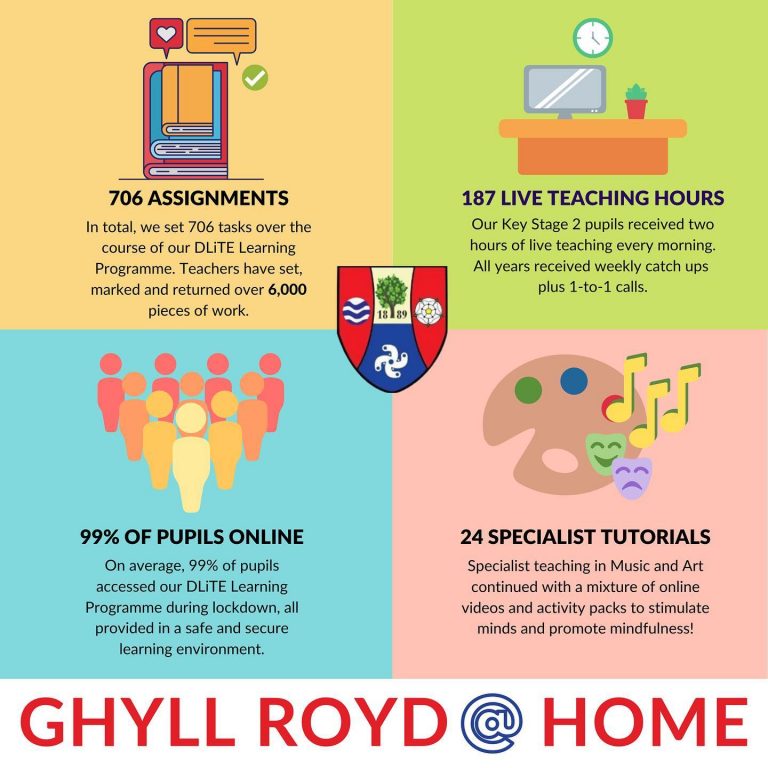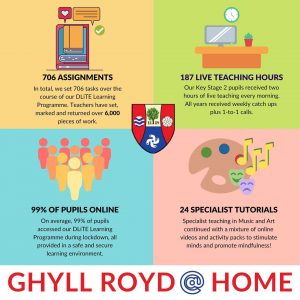 Headteacher David Martin welcomes Mr Picken's fundraising idea: "We have been able to accommodate all years back at school due to our extensive grounds and facilities. The children are fortunate to be able to all come back to enjoy that much needed socialisation, so we decided to give back for those less fortunate, by raising money for the Children's Heart Surgery Fund. Mr Picken approached us with the idea of the Virtual Half Marathon and we thought this would be an excellent way to get out of the classroom, making the most of being with friends before the Summer break."
Participants in the Ilkley Virtual Half Marathon are encouraged to raise money to fund this life-saving equipment, as well as support vital care and research, by running 13.1 miles, anywhere and anytime, between Sunday 12 July and Wednesday 12 August 2020. Runners can choose to run the distance anywhere in the world – but all are discouraged from running last year's Ilkley Half Marathon route.
Nick Winterbottom, Chairman of Ilkley Round Table, said, "Last year's inaugural event was a fantastic community event for Ilkley. We raised over £30,000 for local good causes and received great feedback from runners and spectators alike. It was a massive disappointment to have to postpone the 2020 event, especially with over 2,000 entrants already signed up. We are delighted to support the CHSF baby incubator campaign as well as encouraging good health through the virtual event."
Sharon Milner, CEO at Children's Heart Surgery fund said, "We are delighted to receive such wonderful support towards this life-changing project. Our families will be amazed to hear this fantastic news, it's such positive news for future generations."
To donate to Ghyll Royd School's 10 half marathons, visit our TotalGiving page and if you would like to register your own team please visit the Ilkley Half Marathon website.
10 HALF MARATHONS IN 5 DAYS FOR CHSF

💜🏃‍♀️ Amazing pupils at Ghyll Royd School, Pre-School and Nursery have gone the extra mile for CHSF by completing 10 HALF MARATHONS in just FIVE DAYS! 😅 What an incredible achievement and in doing so have raised over £800! 🤩 We are blown away – thank you!Ghyll Royd are running as part of Ilkley Half Marathon which had to go virtual this year due to COVID-19. All funds raised during the event will help to fund a revolutionary baby incubator for Leeds Congenital Heart Unit, the first of its kind in Europe.👟 With just two days left, there's still time to tie those laces and squeeze 13.1 miles in… https://ilkleyhalfmarathon.co.ukIlkley Round Table High Speed Training

Posted by Children's Heart Surgery Fund on Monday, 10 August 2020