Over 80 pieces of children's art were displayed in the front hall of Greystone Manor, in the third annual Wharfedale Art Competition. From pottery to paintings, textiles to turtles, drawings to duck watercolours, there was no shortage of variety in this year's submissions.
Co-ordinated by Ghyll Royd School and Pre-School, the Wharfedale Art Competition was launched in 2017 to celebrate the work and talents of local schoolchildren. Schools are invited to submit their best work to the Competition which is then judged by a local artist before being exhibited to the public. This year four local schools entered, and nurseries were invited to get involved for the first time. Ghyll Royd School, Moorfield School, Burley Oaks Primary School, Burley Woodhead CoE Primary School, Nursery Rhymes and Jabberwocky Club and Burley Nursery School all took part in the Competition which ran over the October half term.
Artist Ian Middleton, who runs Somerville Arts gallery in Otley, judged each piece, awarding a 1st, 2nd and 3rd in all 20 categories. Ian unveiled his much-anticipated mural of Burley-in-Wharfedale last year, a legacy painting for Burley-in-Wharfedale Community Trust, which features the work of local Burley schoolchildren.
Ian said that the standard of work was "brilliant" gave a personal comment for each winning entry where he commented on the technique used, the effect and the composition of the pieces. Mr Middleton has kindly offered a space in his gallery for a montage of the 1st place entries.
Keeley Smith, Art teacher at Ghyll Royd School, co-ordinated the Wharfedale Art Competition. She said: "A very big well done to everyone who took part this year. The work on display was of a phenomenal level from individual pieces made by 2 year old children all the way up to gorgeous paintings and group work produced by 11 year olds. This has been our biggest year for number of children taking part and we are delighted to have two nurseries on board. Thank you very much to Ian Middleton for judging the work and thank you to Tim Tennant from Ilkley Art Shop for the use of your art boards to display the children's work. Congratulations to all the winners!"
Each visitor to the exhibition voted for their favourite piece to create an additional prize: the viewer's choice award. Juliet Freegard from Ghyll Royd School's turtle painting and Bay Tempest from Moorfield's Sheep watercolour painting received the same amount of votes, winning joint first prize.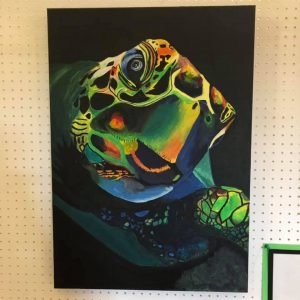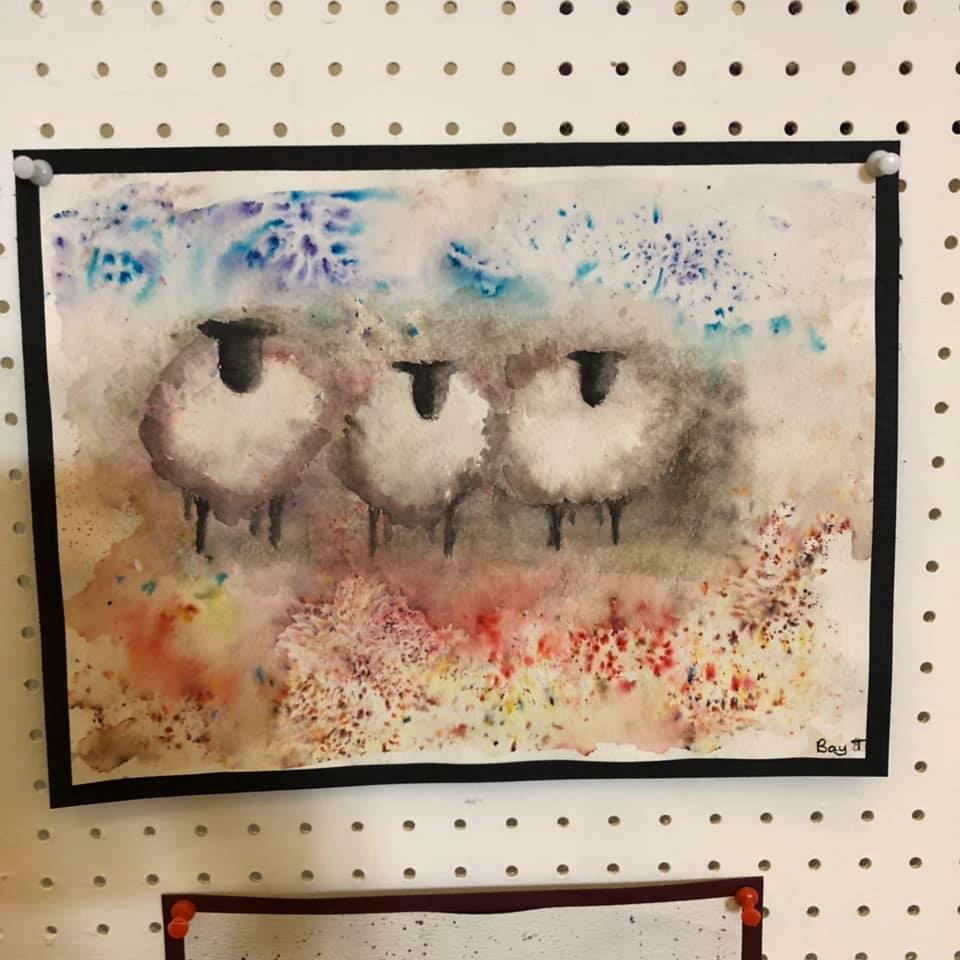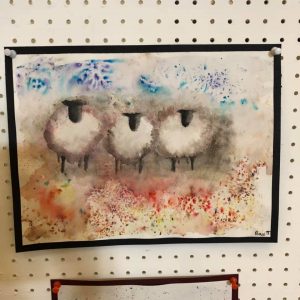 A full list of winners is available below. All the entries are available to view on our Facebook page.
2D INDIVIDUAL
EYFS
1st – Ollie Round
2nd – Toby Smith
3rd – Olivia Freeman
KEY STAGE 1
1st – Harrison Geaney
2nd – Olivia Rix
3rd – Tilly Ewles
LOWER KEY STAGE 2
~1st – Constance Hardisty
~1st – Evie Lewis
3rd – Catriona Wallace
UPPER KEY STAGE 2
1st – Juliet Freegard
2nd – Bay Temptest
3rd – Phoebe Curtis
2D GROUP
EYFS
1st – Reception class, Ghyll Royd
2nd – Big Room, Burley Nursery School
LOWER KEY STAGE 2
1st – Year 4, Moorfield
2nd – Lucy Usherwood and Georgie Hughes
3rd – Sienna Sewell and Kitty Picken
3D INDIVIDUAL
EYFS
1st – Joy Basham
2nd – Theo Dunne
3rd – Carter Hanson Finlayson
KEY STAGE 1
1st – Joshua Laycock
2nd – Nia Powell
LOWER KEY STAGE 2
1st – Sienna Sewell
2nd – Siôn Storey
3rd – Harry Ellis
UPPER KEY STAGE 2
1st – Isla Hutchinson
2nd – Megan Cassandro
3rd – Juliet Freegard
3D GROUP
EYFS
1st – Reception class, Ghyll Royd
2nd – Reception class, Burley Oaks
LOWER KEY STAGE 2
1st – LKS2, Ghyll Royd
2nd – Jabberwocky Club
TEXTILES INDIVIDUAL
KEY STAGE 1
1st – William Thomson
2nd – Jacob Jackson
3rd – Barnaby Morpeth Read
UPPER KEY STAGE 2
~1st – Emily Robson
~1st – Isobel McDonald
3D GROUP
EYFS
1st – Reception class, Moorfield
UPPER KEY STAGE 2
1st – Year 6, Moorfield
DRAWING
EYFS
1st – Charlie Thirkette
2nd – Sasha Wilkinson
3rd – Erin Rix
KEY STAGE 1
1st – Pearl Mistry
2nd – Danny Burrage
3rd – William Morris
LOWER KEY STAGE 2
1st – Isabelle Higgins
2nd – Caitlin McDonald
~ 3rd – Jessica Kelly
~ 3rd – Isabella Shorrock
UPPER KEY STAGE TWO
1st – Max Rayner
~ 2nd – Phoebe Curtis
~ 2nd – Sapphire Cochrane Monroe
3rd – Olivia Patchett
VIEWER'S CHOICE AWARD
~1st – Juliet Freegard
~1st – Bay Tempest
Congratulations to you all!