On Wednesdays, Ghyll Royd Pre-School children enjoy an afternoon Welly Walk! The Walks are themed with the children's learning topic and are always a highly enjoyable midweek activity.
Last week, Little Adventurers and Great Explorers combined their welly walks with numeracy!
Little Adventurers were set a task to find 5 different objects around the grounds. Mrs Davis and Mrs Watson's list asked for:
1 feather
2 conkers
3 sticks
4 helicopter seeds
5 leaves
The activity was a matching activity which also helped the children to count from 1-5. Once the children had found one of the objects, they would stick them to the board. Brilliant work!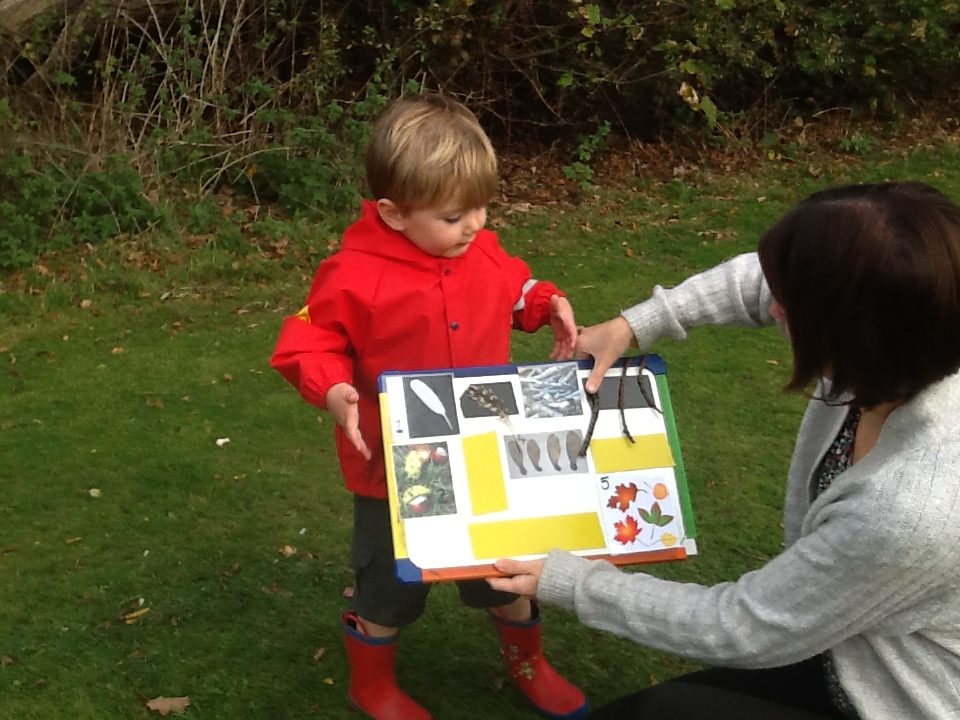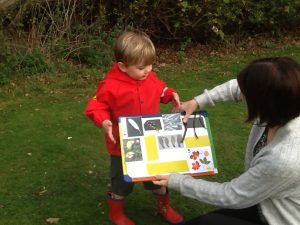 Great Explorers went on a Maths themed Welly Walk. The children each had a bumbag and an Autumnal objects checklist. They headed out to explore the school grounds and hunt for objects. The collected pieces were brought back to the playground and sorted into a graph. The children split their objects into colours and counted. Working as a team, the Great Explorers counted up to 17!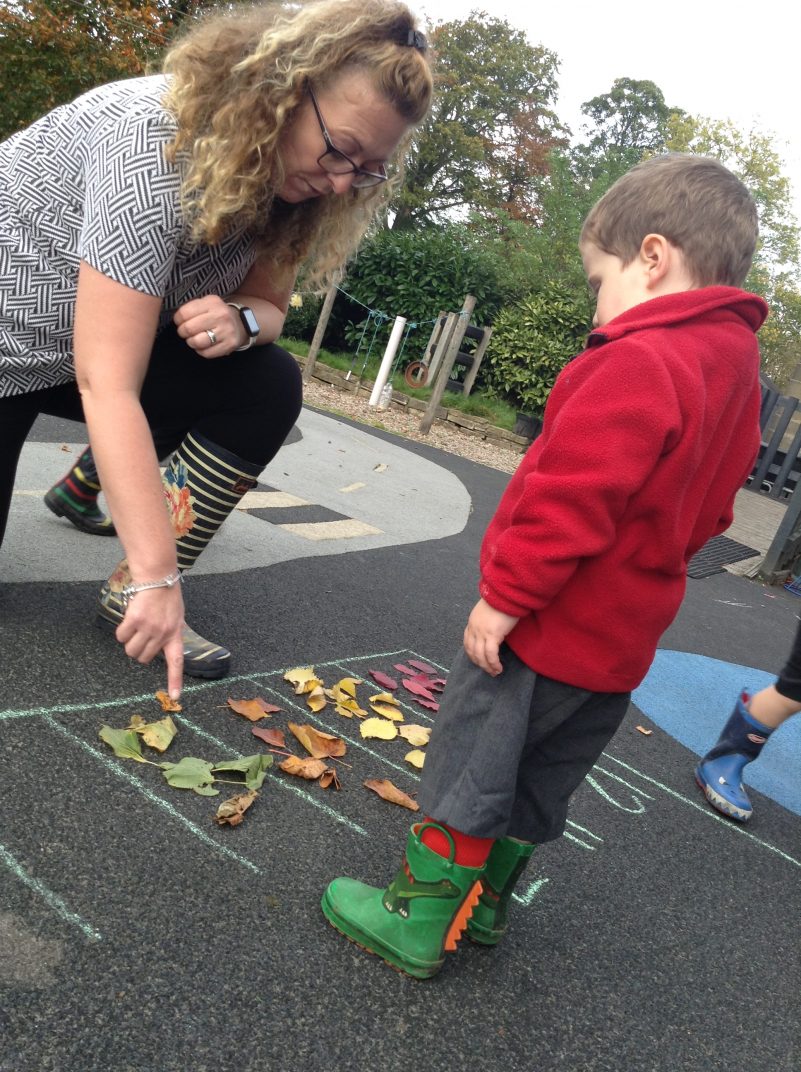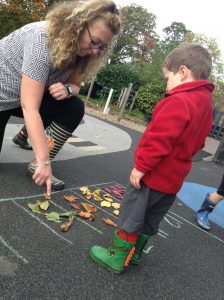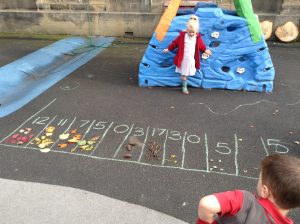 Conveniently situated on the A65 between Ben Rhydding, Ilkley and Burley in Wharfedale, Ghyll Royd School, Pre-School and Nursery is ideally located for families living in or commuting to the surrounding cities, towns and villages of Ben Rhydding, Ilkley, Burley in Wharfedale, Addingham, Menston, Guiseley, Baildon, Bingley, Otley, Leeds, Bradford, Harrogate, Skipton and Keighley.