Whilst Ilkley Pool is closed, Forms 1 and 2 are using their usual swimming session times to explore the outdoors. Last week they took a walk by the river and discussed 'where does the river come from?' and 'where is the river going?' as they watched the flowing water. The classes were joined by Rudy the dog who was chasing a ball!
Berry picking
This week, Mrs Downes and Miss Brown took the children out berry picking. The teachers made the children aware that some berries can be dangerous and that they should only ever be picked when they are with a grown up. The children talked about what berries they thought hung from the branches and bushes before the teachers helped identified them. Using gloves, the children picked the berries and popped them into buckets.
Getting creative
Things then got very messy back in the classroom when they squished the berries and turned them into paint! The juicy, bright colours oozed from the berries when popped. Using a paintbrush, the class then got to work creating textured, fruity works of art.
"Oo, it smells like a fruity pudding in here!" exclaimed Mrs Downes as she stepped back in to the classroom.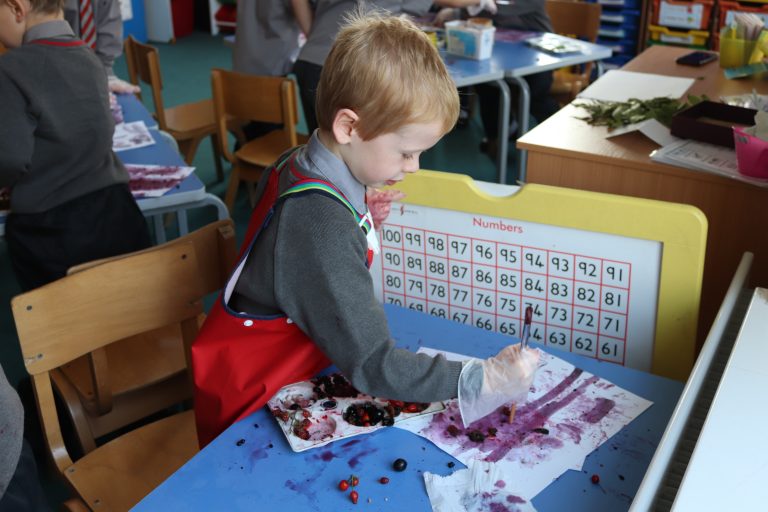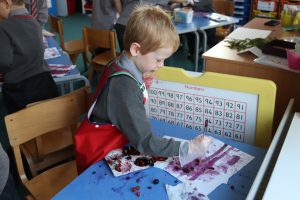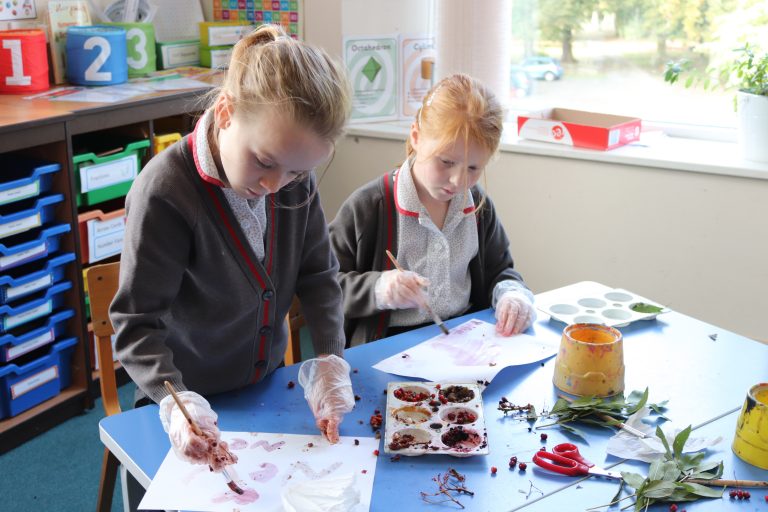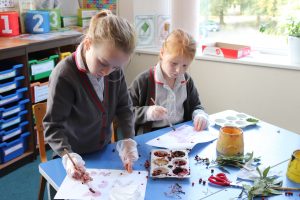 Ilkley Pool Closure
Ilkley Pool is currently closed due to essential maintenance work to the roof. School swimming lessons have been postponed until the roof work is complete. Bradford Council have given an estimate that the Pool will be reopened at the end of November. There will therefore regrettably be no swimming lessons this term. On behalf of Ilkley Pool, we apologise for the inconvenience caused.
Conveniently situated on the A65 between Ben Rhydding, Ilkley and Burley in Wharfedale, Ghyll Royd School, Pre-School and Nursery is ideally located for families living in or commuting to the surrounding cities, towns and villages of Ben Rhydding, Ilkley, Burley in Wharfedale, Addingham, Menston, Guiseley, Baildon, Bingley, Otley, Leeds, Bradford, Harrogate, Skipton and Keighley.