On our Wednesday welly walk, Great Explorers and Reception went on a minibeast hunt! We're learning about minibeasts this term. Great Explorers are focusing on dragonflies, butterflies, snails and ladybirds, whilst Reception are asking the question: 'are all minibeasts scary?'
We explored the woodland to see what kinds of creatures we could find. When we found a minibeast, we used our magnifying glass to get a good look at them! Then we looked at our clipboards to tick off which minibeast we had found! We found spiders, flies, snails, beetles and lots more to tick off our lists. Reception also found lots of wriggly worms in Little Adventurers' vegetable patch!
We're outside each and every day, whatever the weather! On Wednesdays we have our welly walk where we take a trip around the grounds and sometimes to Burley Beach to explore and discover more about the world around us. Find out more about our Pre-School week.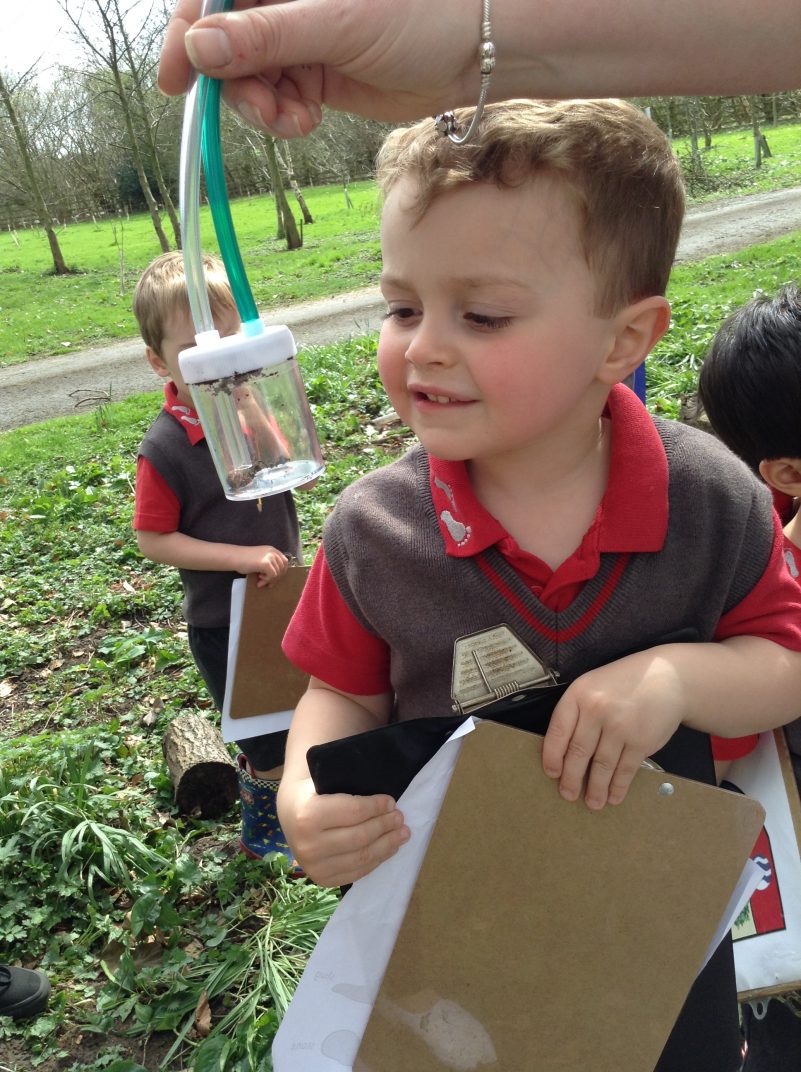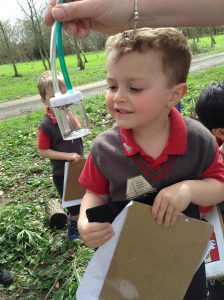 Conveniently situated on the A65 between Ben Rhydding, Ilkley and Burley in Wharfedale, Ghyll Royd School, Pre-School and Nursery is ideally located for families living in or commuting to the surrounding cities, towns and villages of Ben Rhydding, Ilkley, Burley in Wharfedale, Addingham, Menston, Guiseley, Baildon, Bingley, Otley, Leeds, Bradford, Harrogate, Skipton and Keighley.