Miss Brown set Forms 1 and 2 the task of finding five different mini beasts in the School's woodland for their Thursday afternoon Science lesson!
On a sheet of paper were 3 columns where pupils had to find and draw a creature and write down where they had found it.
Henry found a slug under a wooden crate; Isobel found a ladybird on a tree; and William found a spider hiding under a log. Using magnifying glasses, pupils got a closer look at the creatures so they could draw the tiny woodlice and mini slugs accurately.
The lesson tested their focus and gave pupils the opportunity to explore and be inquisitive as they turned over stones and looked under logs. The children also had a chance to practice their vocabulary by describing the habitat with up to 5 different words.
Freddie said that under the stone looked 'wet' and 'slimy'. Amelia said that the woodlouse's habitat was 'muddy'.
Outdoor learning plays a big part of the Ghyll Royd curriculum. We view the outdoors as an extension of our classroom and try to take core lessons into our woodland areas as much as possible. Outdoor learning have proven to enhance personal and social communication skills; increase physical and mental health; and enrich the senses and a child's environmental awareness.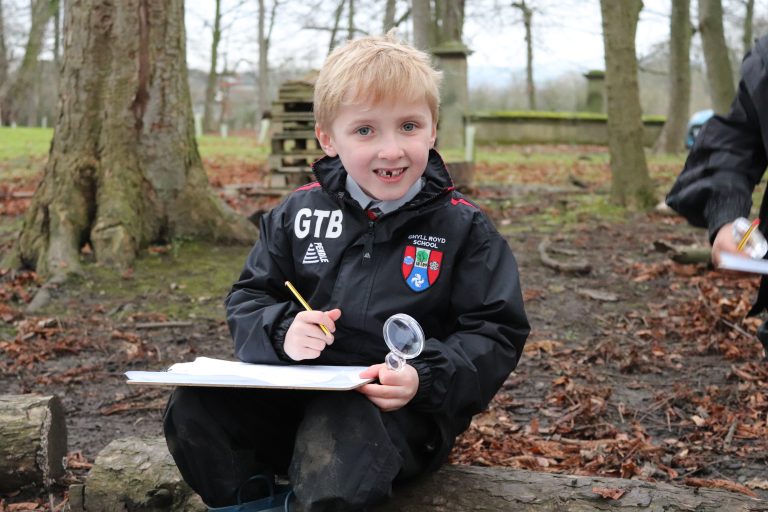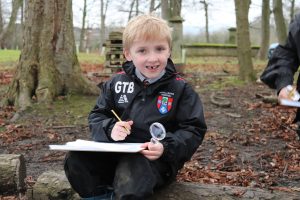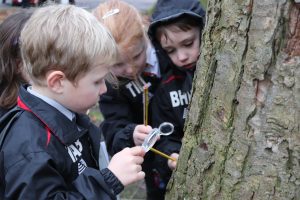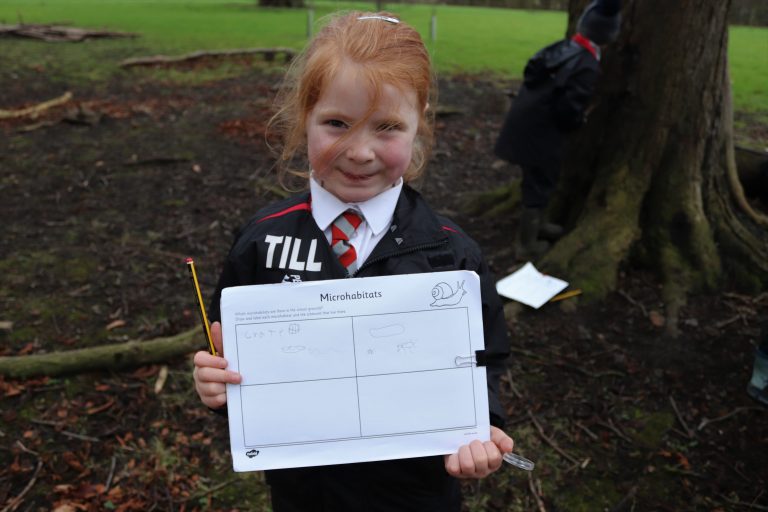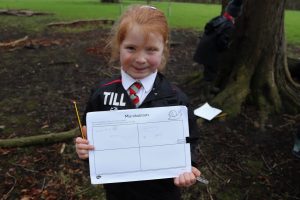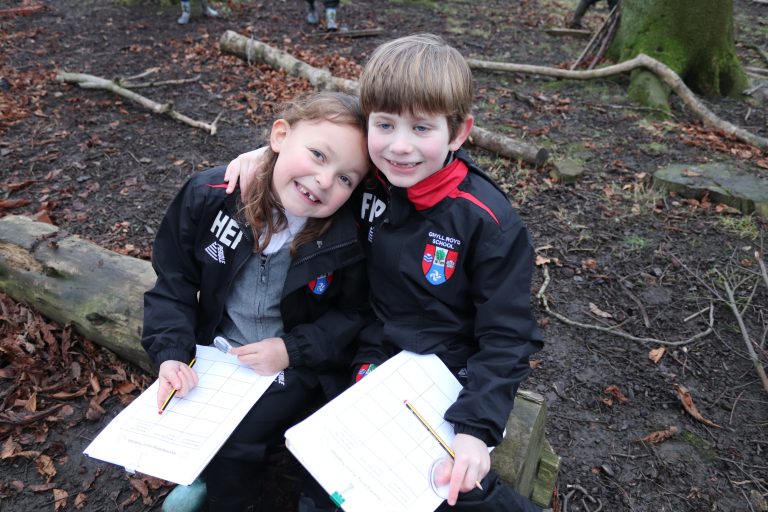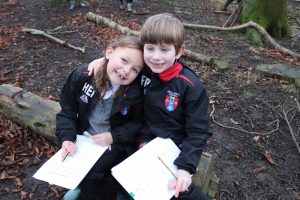 Conveniently situated on the A65 between Ben Rhydding, Ilkley and Burley in Wharfedale, Ghyll Royd School, Pre-School and Nursery is ideally located for families living in or commuting to the surrounding cities, towns and villages of Ben Rhydding, Ilkley, Burley in Wharfedale, Addingham, Menston, Guiseley, Baildon, Bingley, Otley, Leeds, Bradford, Harrogate, Skipton and Keighley.