Little Adventurers, Great Explorers and Reception enjoyed their own Christmas party on Wednesday. We arrived at school in our fancy clothes and sparkly and colourful Christmas jumpers. Reuben had a Tree Rex on his jumper, and Charlotte and Isabelle both had festive winter bunny rabbits on theirs. Edward looked very smart in his shirt and tie.
In the morning we went into the School Sports Hall and played lots of party games like Pass the Parcel. We were so excited, we ran around dancing to music and playing with balloons.
At lunchtime we tasted lots of yummy party food including sandwiches, pizza, carrot sticks, chocolate buns and, of course, PARTY rings! We all ate together sat around in the Great Explorers room. It was brilliant!
After lunch we had a play outside before lining up ready to meet a special guest. We had an idea who it might be… Mrs Hudson went upstairs to check if she could find anyone. She said she heard something that sounded like reindeer hooves on the roof! We waited in the entrance hall, excited at who might be about to come down the stairs…
*JINGLE JINGLE JINGLE JINGLE* Out came Santa Claus greeting us with: "Ho, Ho, Ho! Merry Christmas!"
Santa came down the stairs and sat in his seat and we were all so excited! He asked us if we were excited for Christmas and we all shouted "YES!". He asked us if we had all been good this year and we all said "YES!". We also asked him questions about Christmas, and we politely asked if we could have certain toys for our Christmas presents. Santa asked us to make sure we write out our letters to him. Ben asked for LEGO, Sophia asked if Santa liked her sparkly shoes and Matilda told Santa about the naughty Elf on the Shelf who is living at her house for Christmas.
Before Santa had to leave to get ready for his Christmas deliveries, he made sure everyone got a present and a chocolate lolly. Thank you Santa for coming to see us! We loved meeting you.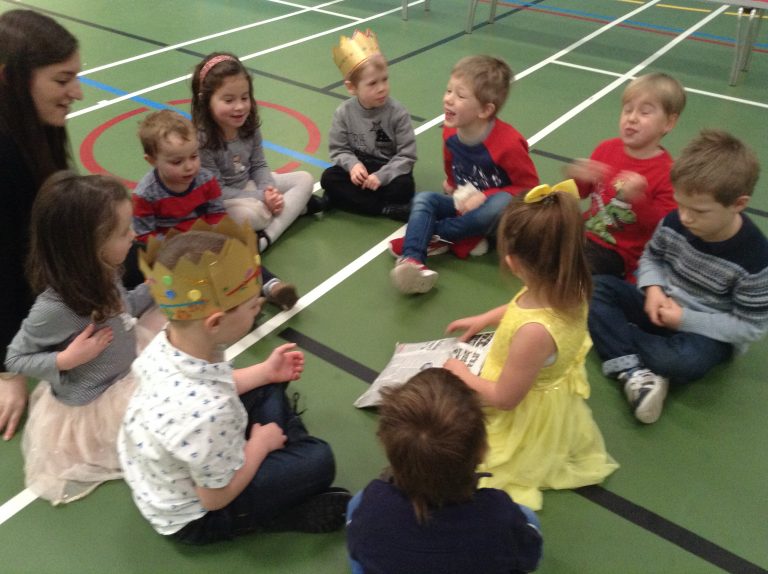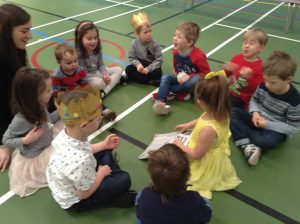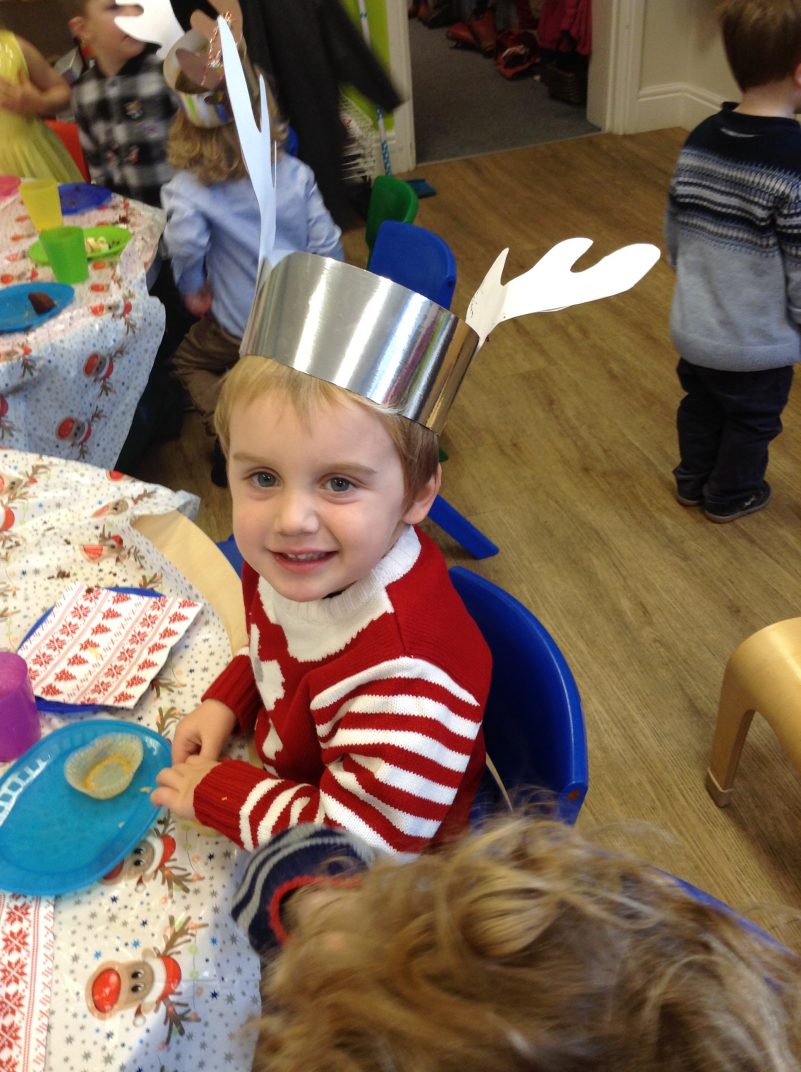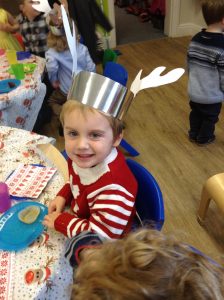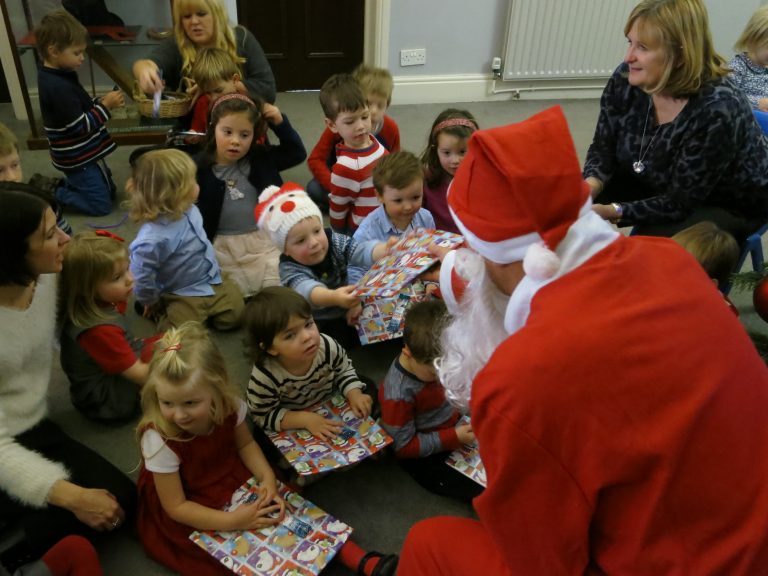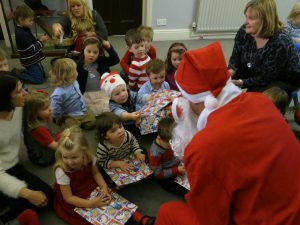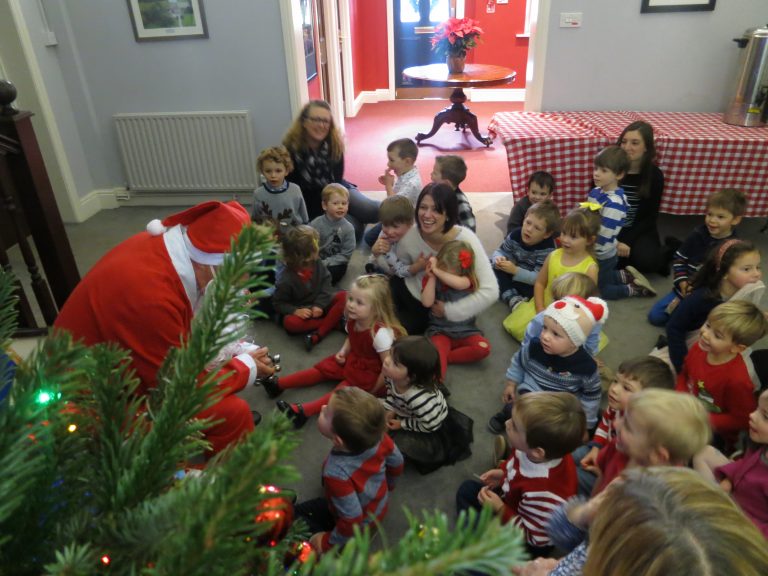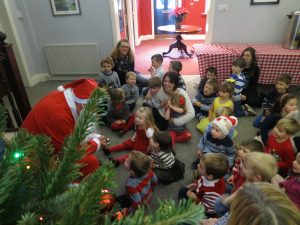 Well done to all our Early Years children for sitting so beautifully as you waited for Santa to arrive. You were polite and asked lots of interesting questions for Santa to answer. Thank you to the Early Years staff for organising the Christmas party, and thanks again to Santa for taking time out of your busy schedule to visit the children.
Conveniently situated on the A65 between Ben Rhydding, Ilkley and Burley in Wharfedale, Ghyll Royd School, Pre-School and Nursery is ideally located for families living in or commuting to the surrounding cities, towns and villages of Ben Rhydding, Ilkley, Burley in Wharfedale, Addingham, Menston, Guiseley, Baildon, Bingley, Otley, Leeds, Bradford, Harrogate, Skipton and Keighley.