Once upon a time, Reception visited Abbey House Museum in Leeds to learn about classic stories and fairy tales. We went to the fairy and fantasy exhibition which took us through an old Victorian style street.
We started comparing all the old buildings and artefacts with the modern day to see how things used to be. We saw an old toilet which was in a room outside which made us laugh. We also liked the old penny machine that crushed and stretched our pennies into old coins.
Further along the exhibition, we saw lots of characters at the museum from stories we've been learning about at school. There was a dress up station where we could re-enact our favourite stories including the three little pigs and the cow from Jack and the Beanstalk. We dressed up as an owl from one of the stories to show our friends in Early Years who have all been learning about nocturnal animals!
We finished our visit to the museum with a tour of the different nursery rhymes. We went for a look inside the house of the Old Woman Who Lived in a Shoe and sat at the feet of all her children who were sleeping in one big bed!
Before heading back to school we went across to Kirkstall Abbey and explored the Abbey ruins. Back at Ghyll Royd that afternoon we spoke to each other about our favourite stories. We then drew a picture from our favourite story and we tried some independent writing where we wrote about what happens in the stories and why we like them.
William's favourite was Sleeping Beauty and drew a spinning wheel. He said: "she was asleep for a long time." When asked how she woke up from her sleep, George and William replied: "With a kiss!"
Reuben chose Peter Pan and drew a giant, scary crocodile that goes "Tick Tock, Tick Tock"!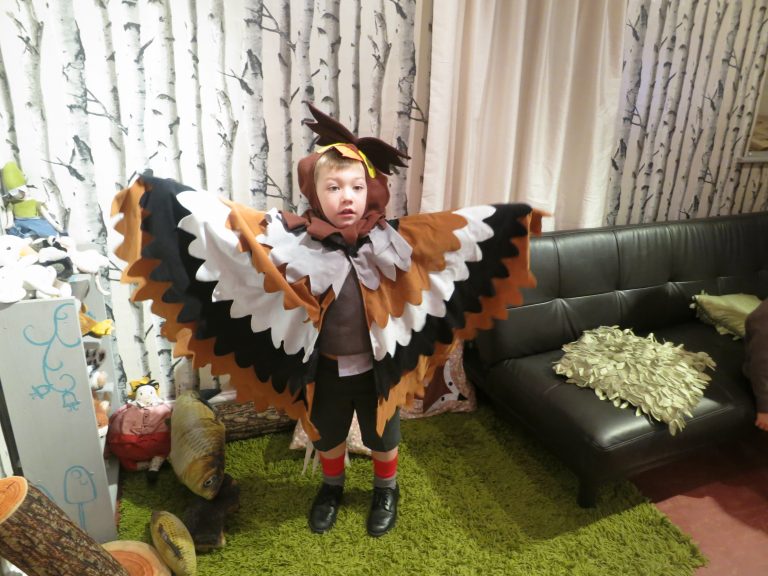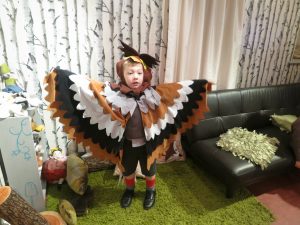 Conveniently situated on the A65 between Ben Rhydding, Ilkley and Burley in Wharfedale, Ghyll Royd School, Pre-School and Nursery is ideally located for families living in or commuting to the surrounding cities, towns and villages of Ben Rhydding, Ilkley, Burley in Wharfedale, Addingham, Menston, Guiseley, Baildon, Bingley, Otley, Leeds, Bradford, Harrogate, Skipton and Keighley.