Last week Forms 5 and 6 journeyed to Liverpool to learn about the Fab 4!
We went to the Beatles Story Museum in Liverpool to find out more about the culture and music of the 1960s. For our learning challenge, we've been exploring the sixties from the Cold War, to producing 60s fashion magazines.
When we arrived at the museum we had a look around reading and listening to different parts of the exhibitions. We learnt about the history of the Beatles and their rise to fame and success.
After lunch we had a workshop where we listened to their music. Some of the songs were really good, and some were familiar to us through our parents. We drew pictures and dressed up in 60s dresses, the coats from the Sargent Pepper's Lonely Hearts Club Band album cover.
There was a big interactive whiteboard on the floor of one room. The floor became a giant keyboard and when you stepped on a note it made a sound. We tried to recreate one of the Beatles' songs!
Back in school with Mrs Marshall we have been writing our own poems based around the topics and the rhyming pattern of John Lennon's 'Imagine'. We had lots of fun and have been singing the songs all week, it's a case of Beatlemania!
Bea, Form 6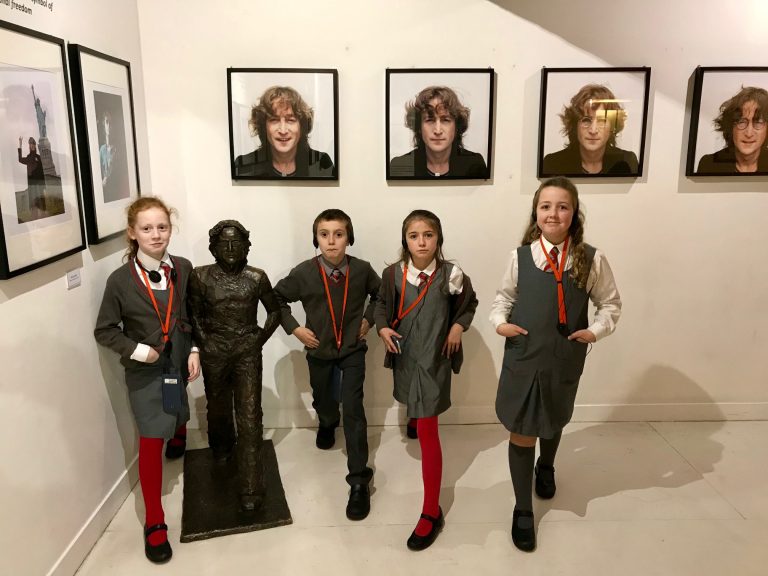 Conveniently situated on the A65 between Ben Rhydding, Ilkley and Burley in Wharfedale, Ghyll Royd School, Pre-School and Nursery is ideally located for families living in or commuting to the surrounding cities, towns and villages of Ben Rhydding, Ilkley, Burley in Wharfedale, Addingham, Menston, Guiseley, Baildon, Bingley, Otley, Leeds, Bradford, Harrogate, Skipton and Keighley.