Great Explorers and Reception had a SENSE-ational trip to Bradford Science and Media Museum earlier this month to explore astronaut Tim Peake's Spacecraft!
We hopped on the Ghyll Royd minibus and headed over to Bradford. We were really excited about the day ahead and all the things we were going to find. Bradford Media Museum is full of so many fun, bright and exciting exhibits.
In the Wonderlab, we explored a UV room that was really dark but had bright colours to play with. All our senses came alive through different games and activities. In one room there were cogs that we turned to create different sounds and different volumes and frequencies. There was also a tube of water that moved up and down and vibrated to make waves through sounds. In the super senses exhibition we made different patterns in the sand.
There were two big buttons to put your hands on, one hot and one cold. When you lifted your hands up, a camera took a picture of you and showed where the heat signatures were on your body, to show the difference between hot and cold. On one hand there was nothing, and on the other it showed to be very warm.
Our taste and feel senses were tested in one activity where we bit onto a stick to see if we could hear sound through our teeth. We could hear things from the vibrations!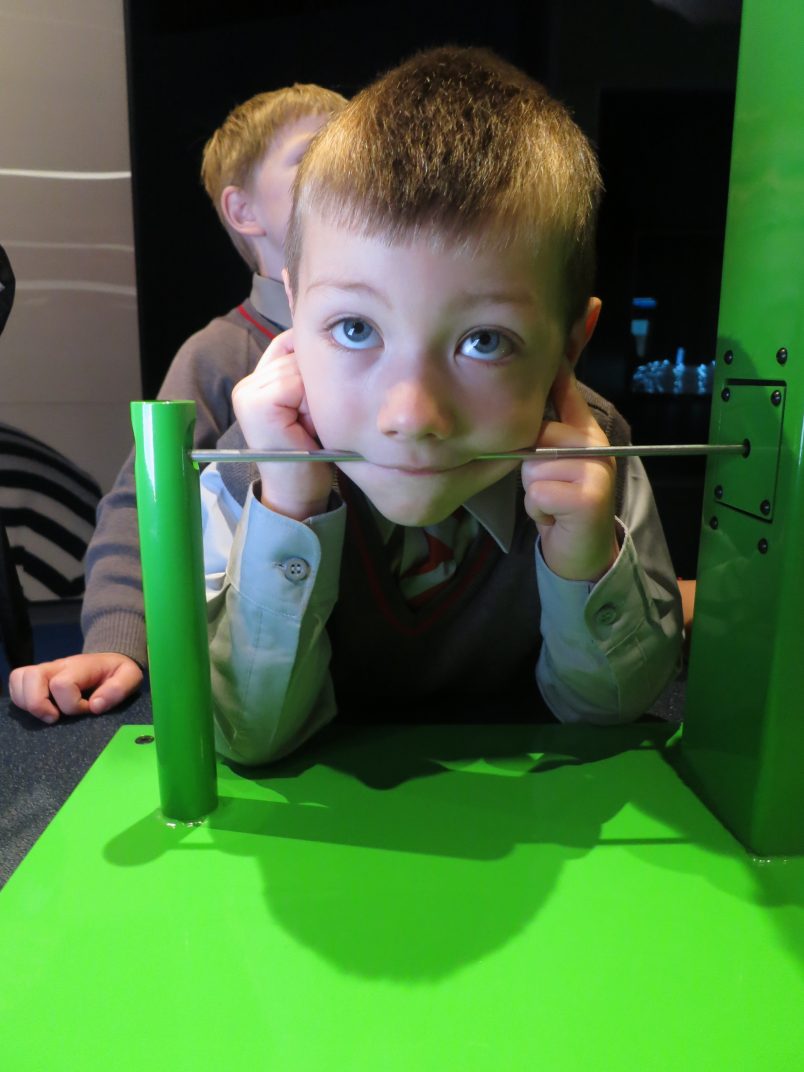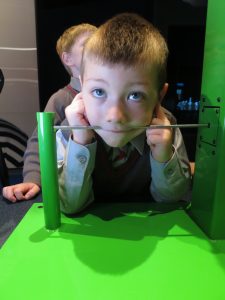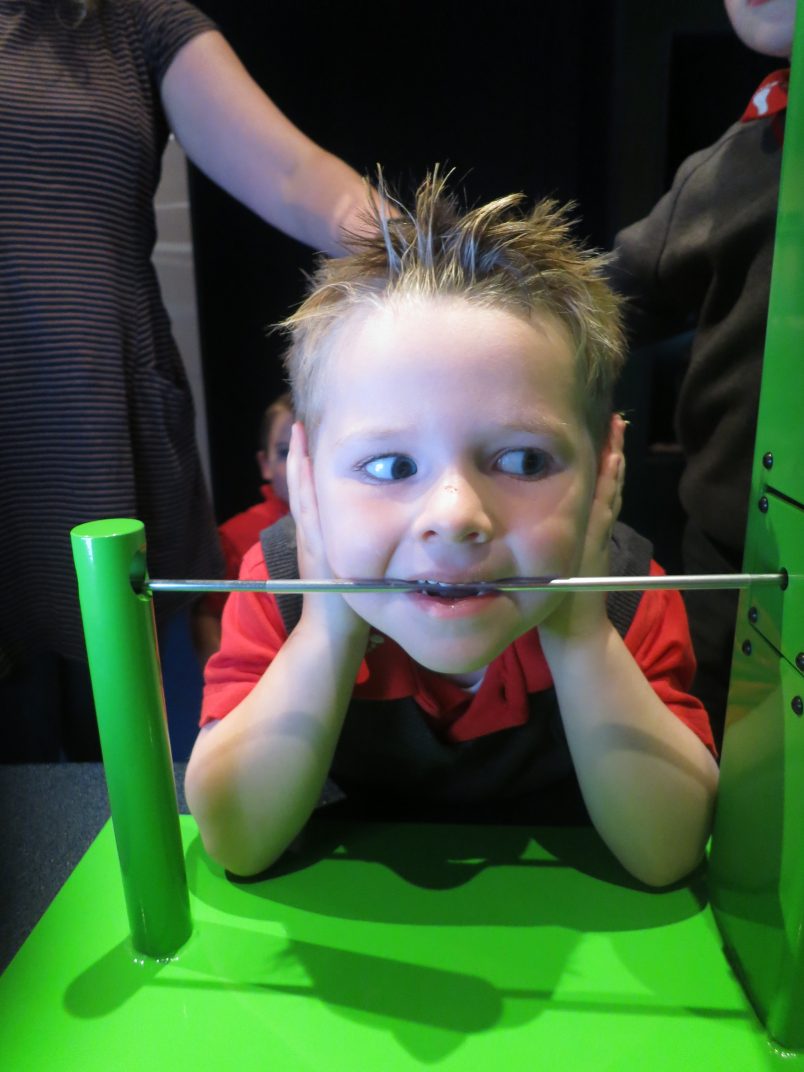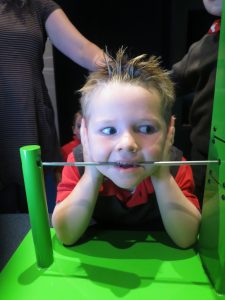 In another room, we could transform from being a person and into an animal to see what they see. We could look through the eyes of a dragonfly, a mosquito, an owl and a frog.
In the space exhibit there was a gigantic globe that changed to show the different planets. The lady at the museum also read a space story to us. Mrs Johnson and Miss Coulton got into the big space suit which was really funny! Tim Peake's spacecraft was amazing to see. We imagined what it must have been like to go into space and what it's like up there.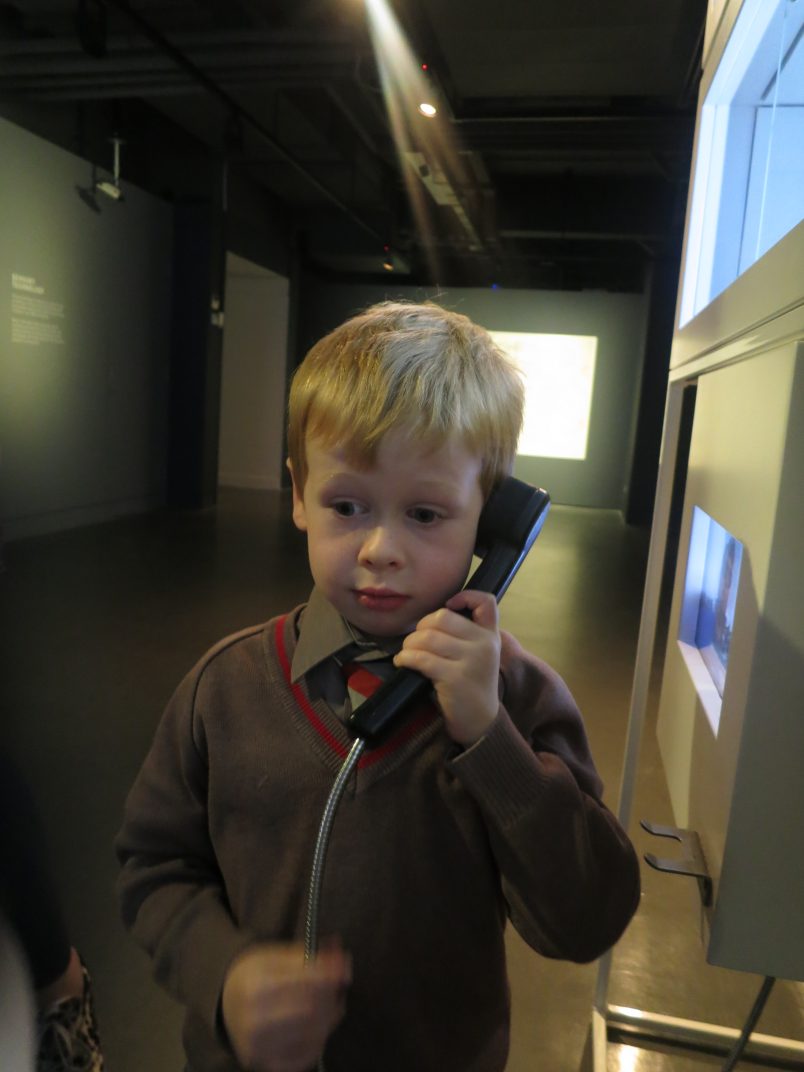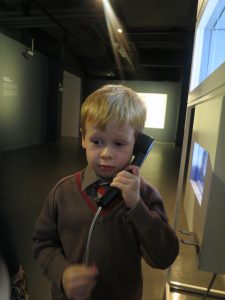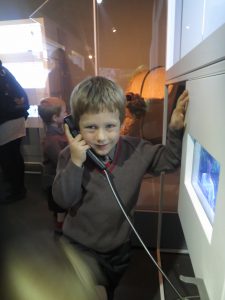 We got the train back to school which was really fun! We love trains and seeing all the people we meet. It was a brilliant day out! Now that we're back in school, we're continuing to learn about space and have been reading 'Whatever Next' by Jill Murphy and have planned a trip to the moon in our rocket that we've painted!
The Bradford Science & Media Museum trip was a fun, educational day out for our Great Explorers and Reception pupils. They learnt more about their bodies through the multisensory exhibits and used fine motor skills to turn cogs and make sounds through movement. They also learnt lots about space and the world around us through the visit to Tim Peake's exhibit and are keen to learn even more about planets and space back at Ghyll Royd.
Conveniently situated on the A65 between Ben Rhydding, Ilkley and Burley in Wharfedale, Ghyll Royd School, Pre-School and Nursery is ideally located for families living in or commuting to the surrounding cities, towns and villages of Ben Rhydding, Ilkley, Burley in Wharfedale, Addingham, Menston, Guiseley, Baildon, Bingley, Otley, Leeds, Bradford, Harrogate, Skipton and Keighley.