The 18th of May marks Outdoor Classroom Day with over half a million schoolchildren taking part in the UK.
At Ghyll Royd we are fortunate to call everyday Outdoor Classroom Day as we use our extensive grounds to host lessons, playtime, sports, woodland walks and the Forest School curriculum.
Outdoor learning has proven to create lasting memories, build a greater awareness of the environment, provide more opportunities to think independently and challenges and excites children through learning.
Take a look at what exciting activities pupils took part in today.
Early Years
The Great Explorers started their morning making an obstacle course for their cars to continue their travel and journeys topic. They worked together to assemble the course and had to think logically about what parts they could use i.e. long wooden planks, ramps and tubes for the cars to make their way through the course.
In the afternoon, the Little Adventurers and Great Explorers practiced the egg and spoon race and the beanbag races for next week's Sports Day. You can see from the pictures just how much they are having running in the sun!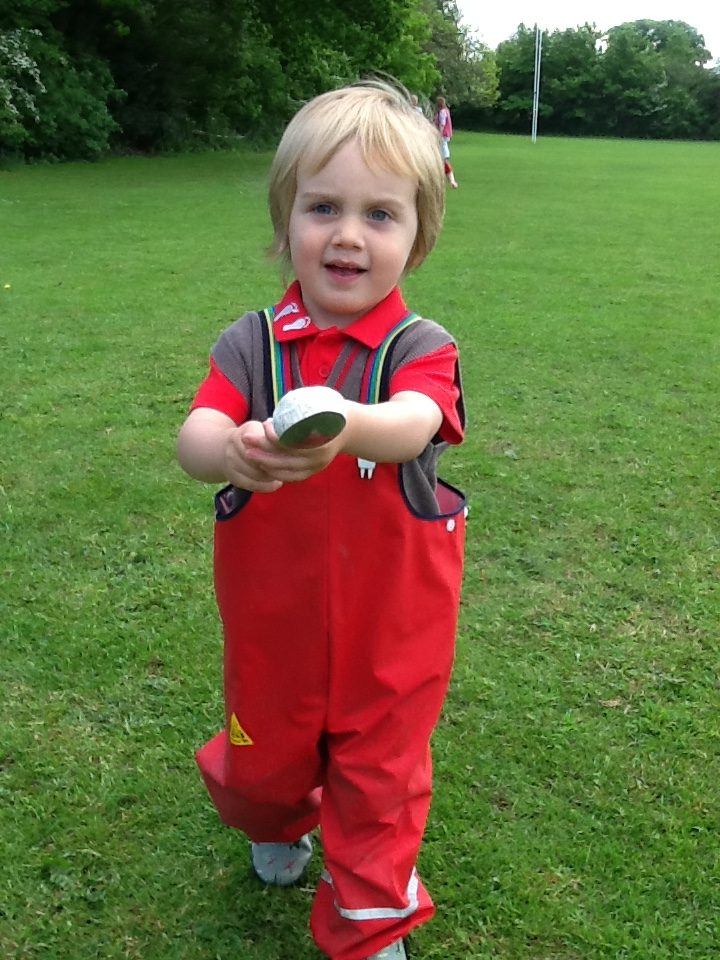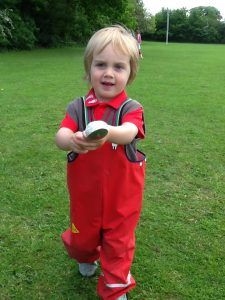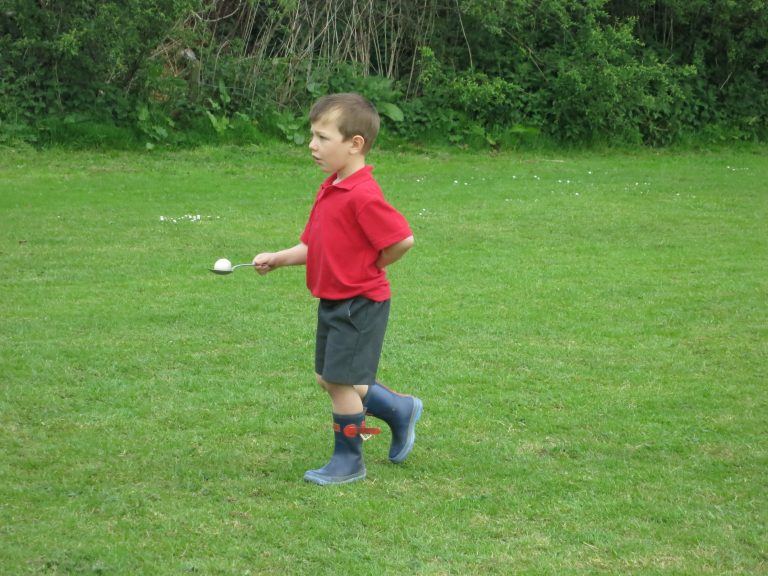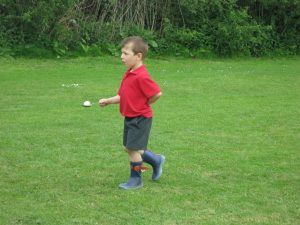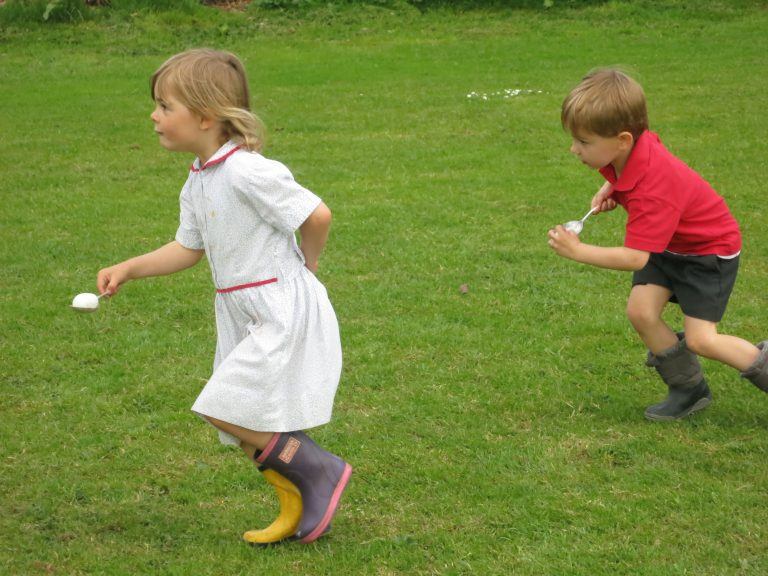 Reception
Reception had a wonderful afternoon following on from their visit to Harlow Carr earlier in the week. They continued their activity from Harlow Carr looking for natural colours by searching in the woodland area of the school. Tilly held a bag and the children collected branches, petals, leaves and objects to learn more about the different colours in our environment. Mrs Hudson says that they will create pictures with what the class has collected, and also plant some of the objects in their garden.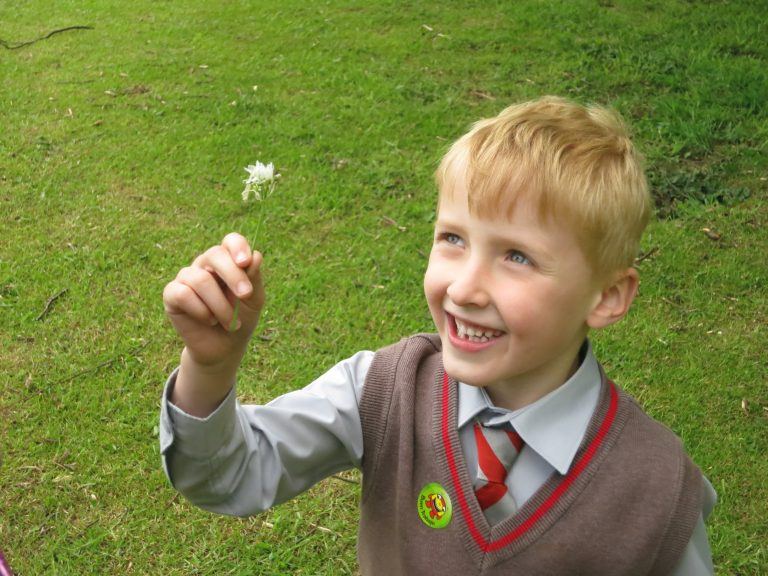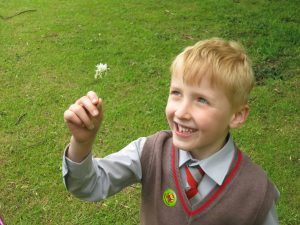 Forms 1 and 2
Forms 1 and 2 have enjoyed outdoor Art lessons for the past two weeks to develop on their learning challenge topic: "What does an Elephant hear?" They have been making sensory pictures and on Outdoor Classroom Day they have been learning about pattern. Using natural objects, the children arranged them in a mandala-like circular pattern on a piece of sticky back plastic. The children had to find delicate objects that would stick onto the plastic and arrange them into a pattern. They worked in pairs to create beautiful collaborative mandalas. They had to consider shape and colour. Ollie in Form 2 said: "That was a well fun lesson!"
Forms 3 and 4
In their English lesson, Forms 3 and 4 worked in groups to make 'creature comforts' by creating homes for snakes, rats, rabbits and butterflies. The shoe box-sized homes were to be made with bits of fabric and objects found on the forest floor. Using their imaginations, the children created chairs from little logs, beds, and even luxury Jacuzzis. Mrs Beeson then surprised the class by telling them that they were to talk about their houses on TV. Mrs Greig filmed each group describing their homes using persuasive and informative language to sell their homes.
Back inside their classrooms, the groups will have to use adjectives and superlatives to sell their houses in an advert like you would find on an Estate Agents website.
Form 6 also went to Middleton Woods for their Forest School lesson. Find out more about their day by keeping an eye on the Ghyll Royd news page.
What a fantastic, action-packed, outdoor adventure we've had on Outdoor Classroom Day.
Conveniently situated on the A65 between Ben Rhydding, Ilkley and Burley in Wharfedale, Ghyll Royd School, Pre-School and Nursery is ideally located for families living in or commuting to the surrounding cities, towns and villages of Ben Rhydding, Ilkley, Burley in Wharfedale, Addingham, Menston, Guiseley, Baildon, Bingley, Otley, Leeds, Bradford, Harrogate, Skipton and Keighley.