School days are always fun, but we really look forward to seeing Mrs Woods — our Forest Schools Teacher! She came to Ghyll Royd to teach Forms 1, 2, 3, 4, 5 and 6 all about the outdoors.
We wrapped up warm in our coats, hats and scarves and headed outside to see Mrs Woods.
We started with a game of Eagle Eye and hid behind the big trees whilst Mrs Woods lit the fire. It was a very windy day so Mrs Woods has to keep checking the fire hadn't blown out.
Next we had to build a log cabin by assembling large pieces of wood in the correct order by matching numbers and letters together. This task involved teamwork, listening to one another and problem-solving skills to find the correct pieces.
Form 2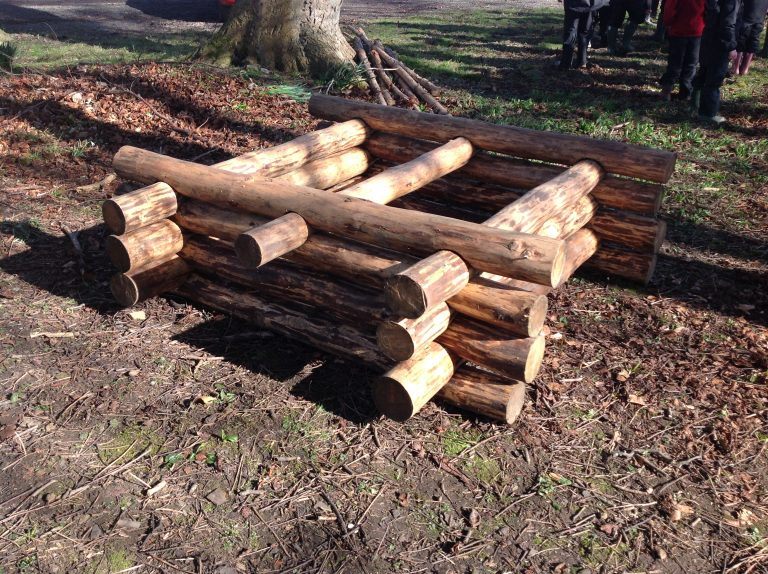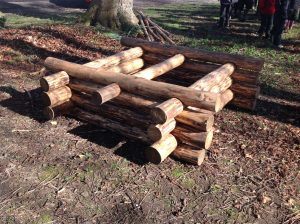 Next, it was our job to assemble a tepee tent. Mrs Woods gave feedback on how to improve on the log cabin by making sure we all helped each other and stayed safe when picking up the big, heavy branches. The tent went up in a faster time because we followed instructions and communicated well with each other.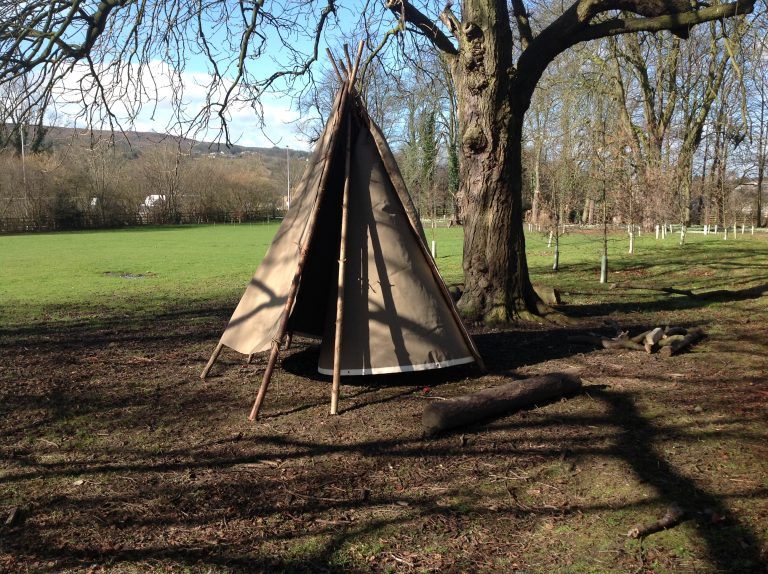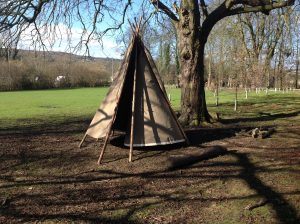 Form 1 also built nests by padding out leaves with their feet. We kicked and scooped the leaves together to form nests for wild animals.
Then it was time for a well-deserved snack, so we all sat around the campfire with fruit, crumpets and hot chocolate!
Form 1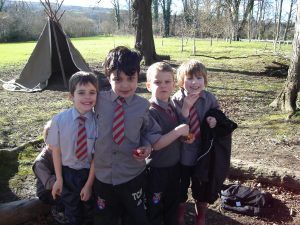 Form 4
Forest Schools has been part of the Ghyll Royd curriculum since October 2014. Participation in Forest School encourages development across all areas of the Early Years Foundation Stage and main school and research has shown Forest Schools to be hugely beneficial for children with a range of emotional and developmental needs.