Wow! Our Family Camp Out was fantastic, I'm sure this will become a regular addition to the Ghyll Royd calendar to become a firmly routed tradition in years to come. Of course the weather helped – the sun shone making the school grounds look amazing in the late summer sun.
After pitching our tents and in the safe hands of our qualified bush craft specialists we had a wonderful day in the great outdoors.
We learnt how to safely light a fire. We used lots of different techniques including a bow drill, hand drill and bamboo friction. We then toasted our marshmallows on the fire – yummy! Slightly trickier we learnt how to cook fish on an open fire. We even gutted and cleaned the trout before we cooked it. Again we tried lots of different techniques including planking (securing the fish to piece of wood to use over the fire) making a reflector oven from an old shoe box or using a wagon stick.
Next we learnt how to look for water as if we were out in the wild, the importance of filtering it and how to do this and even how to purify it.
And lastly, of course every survival expert needs somewhere to sleep. Although we did have our tents for a cosy nights sleep we learnt how to make shelters from tarp and natural resources that we might find in the forest.
To finish off a great day we enjoyed our BBQ's with some tasty sausages, more marshmallows, fireside stories and games. Roll on next year.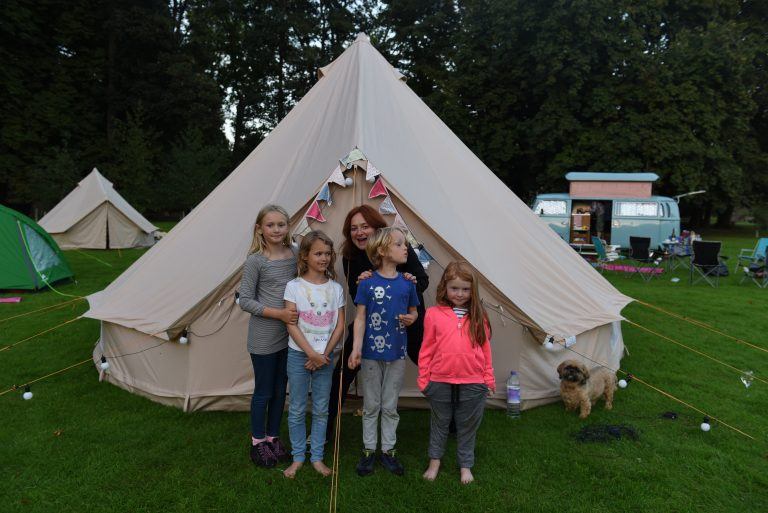 Visit our Camp Out gallery to see all the fun that we had