Dear Parents, Grandparents and Friends in the Community,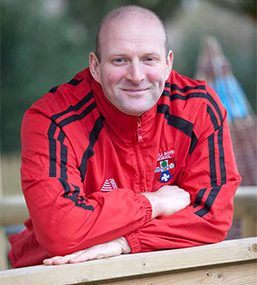 As we come to the end of another busy and productive year at Ghyll Royd I'd like to take the opportunity to say a fond farewell to our Form 6. It is always a time of mixed emotions as we will miss them being part of Ghyll Royd but equally we look forward to the new adventures that await them. I have no doubt that each one of them will continue to be a credit to the new schools that they join. All of our children were successful in securing places at their school of choice and in some cases were awarded a scholarship. Well done to all.
Our Form 6 were the first to participate in the newly revised SATS results, in which the reported national average was 48% at achieved age related expectation. However, bucking the trend and with outstanding performances all of our Form 6 attained 100% in achieving or exceeding their age related expectations in Math's, English, Spelling, Grammar and Punctuation. Amazing results and testament to their dedication and hard work.
This year has been one of improvement at Ghyll Royd as we have begun our journey by transforming the school with the redevelopment of Pre-School, the computer suite, the playground and our outdoor classroom to name but a few. As we move into 2017 our focus will be the development of Science and Spelling, Punctuation and Grammar (SPAG) in line with the new national curriculum. We will also be developing our computing scheme of work to enhance our work on coding.
Thank you for your recent input into our School Development Plan via the questionnaire that was recently sent out. Your feedback and views are important to us to ensure that we continue to develop the school in a way that meets the needs of you and your children.
We are delighted with the impact the curtains have had on the acoustics in the hall, I'm sure you'll agree their addition has allowed the childrens' performances to shine even brighter. Their beautiful singing can now be heard clearly and their diction audible. A tremendous thank you to Mrs Varley for her fundraising and tireless effort in ensuring the delivery of this initiative.
Thank you also to our Parent Forum representatives and Form Reps for their hard work and commitment to the school this year.
Looking ahead our new fundraising focus will be to purchase retractable seating in the Hall, therefore fundraising over the next three years will be working towards this objective. A display will shortly be set up, offering parents the opportunity to purchase a seat. An excellent way to become a small part of the future of Ghyll Royd for many years to come.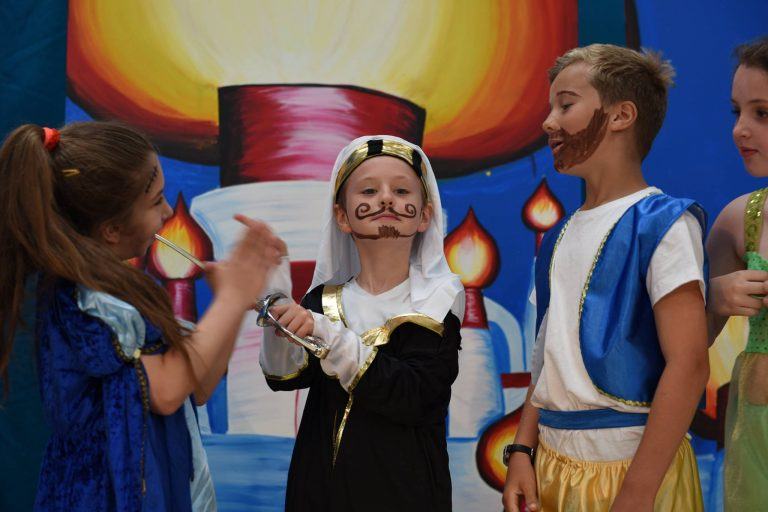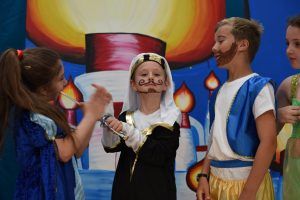 This year has seen an increased focus on the Creative Arts with the children learning and mastering a variety of new techniques including clay, felting and 3D. Our commitment to Music has also seen the development of the school choir, solo instrumentalists and the recorder from KS2.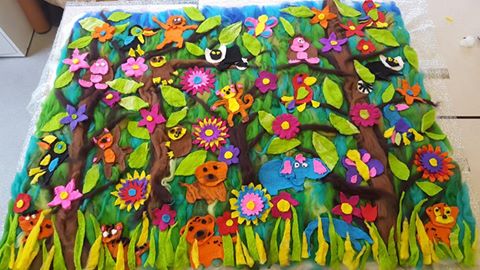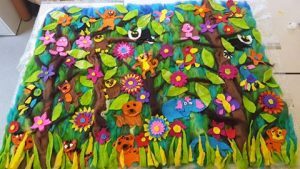 The children have also taken part in
events such as the Wharfedale Festival showcasing their recital skills. As we move into 2017 I look forward to seeing yet more creative developments at Ghyll Royd. We will also be seeking to secure our Gold Artsmark for our commitment to the arts.
Sporting fixtures are always a key part of the school calendar and this term has been no exception. The children have taken part in excess of 30 fixtures participating in Cricket, Football, Rounder's and a number of Swimming Galas. Ghyll Royd reached the School Sport's Partnership Netball, Rounder's and Cricket final, received overall second place in the Wharfedale Jubilee Swimming Gala.
Children throughout school have enjoyed many trips and excursions to enhance their learning, including Harlow Carr, Betty's, The Maritime Museum, Booths Supermarket, Stephen Smith's and Airedale Hospitals Emergency Department. Form 6 has enjoyed their Enrichment Week and residential, culminating in their wonderful weekend in Robin Hood's Bay. This has been a new addition to Ghyll Royd which will be enhanced further with the inclusion of a Nell Bank residential for Form 4 as a precursor to the Form 5 trip to Dearne Valley.
Thank you also for your support with our charitable fundraisers this term and your donations to numerous charities, including £748 raised towards Sport Relief and £650 to Father Philip JJ Community, Transformation in Uganda.
I can now announce that we have appointed Helen Hudson from Westville House as our Reception Teacher and Early Years Foundation Stage Leader. Mrs Hudson has worked for 16 years in Early Years and will be an excellent addition to our Early Years Team. She brings with her a wealth of experience and was instrumental in her Early Years setting achieving 'Outstanding' in all areas.
Joining Mrs Crowe, Miss Coulton, Mrs Ellis and Mrs Davis in Early Years is Mrs Jennifer Kay and Mrs Katherine Watson.
Mrs Kay has previously worked at Harrogate Ladies College within their Nursery setting and has been a Practitioner at Montessori, Spicey Gill and BurleyNursery. Mrs Kay will be working as a Room Leader in the setting.
Mrs Watson joins us from Westville House School where she has worked within their Early Years and Pre-Prep for the past 14 years. Mrs Watson will work as a Practitioner throughout the setting.
I am thrilled to be strengthening our Early Years Team from September 2016 and look forward to the depth of knowledge they will bring, with the aim of GhyllRoyd achieving 'Outstanding' in all areas in any future inspections.
I am sure the new members of staff will be a huge credit to the school and I hope you will join me in welcoming them to Ghyll Royd in September.
Finally, may I take this opportunity to wish you all a wonderful summer break. On behalf of all the staff and myself thank you for your support and enthusiasm this term and throughout this school year.
Our new term begins on Tuesday 6th September and I look forward to seeing the children return refreshed and eager to learn in the new academic year.
Yours sincerely,
Mr David Martin BA, MA, PGCE
Headteacher