The
ISA
runs a number of annual competitions for its 535 member schools including Essay, Drama and Art, to give pupils the opportunity to showcase their artistic talents.
The winners will now be entered into the ISA National Final which will be judged in February 2021. Ghyll Royd's Specialist Art Teacher Miss Keeley Smith entered ten pieces into this year's Art Competition comprising of a variety of mediums.
William in Form 3's 'Caravanning on the Moon' won first prize in the Key Stage 1 Textiles Individual Category. William created this fun felt in his art lessons last year when learning about transport.
Freddie, also in Form 3, won first prize in the Key Stage 1 Drawing Category for his 'The Crayons Saved the Rainbow' piece. Freddie completed this during the school lockdown through Miss Smith's online tutorials.
Kirk in Form 5 finished his art project during the lockdown too! Lower Key Stage 2 were given their unfinished monsters, thread and a guide to different stitching techniques to provide a creative outlet during their time home learning. Kirk's WWII Scrap Monster will go onto the National Finals after winning first prize in the LKS2 Textiles Individual Category.
Creativity runs in the family with sisters Lolah and Sapphire! Lolah in Form 5 wowwed the judges with her 3D Medusa mask. The mask received first place in the Lower Key Stage II 3D Individual Category and was created during Years 3 and 4's study on the Greeks.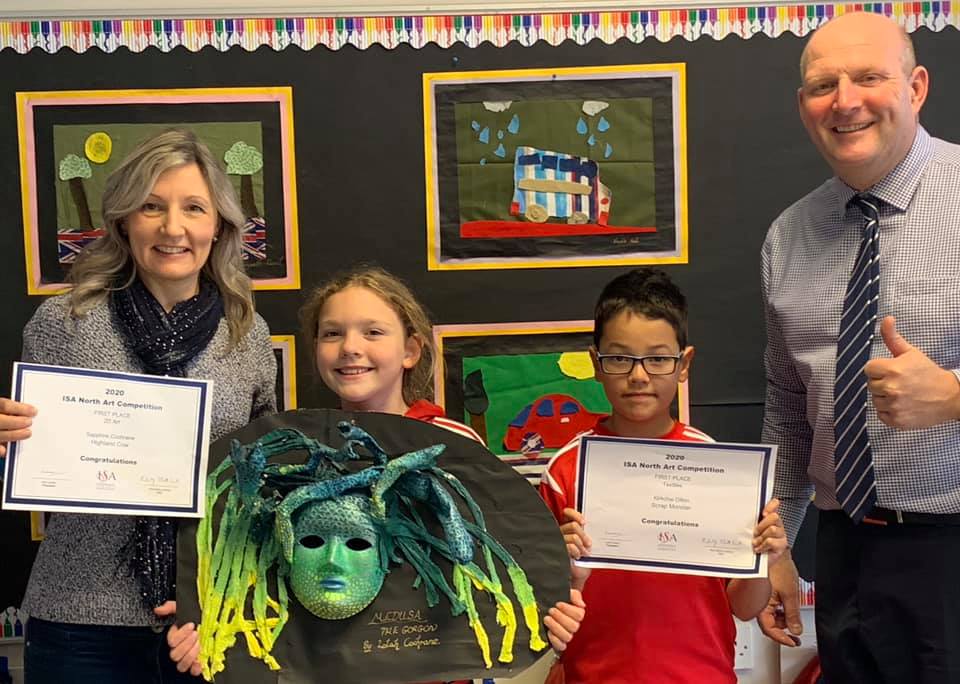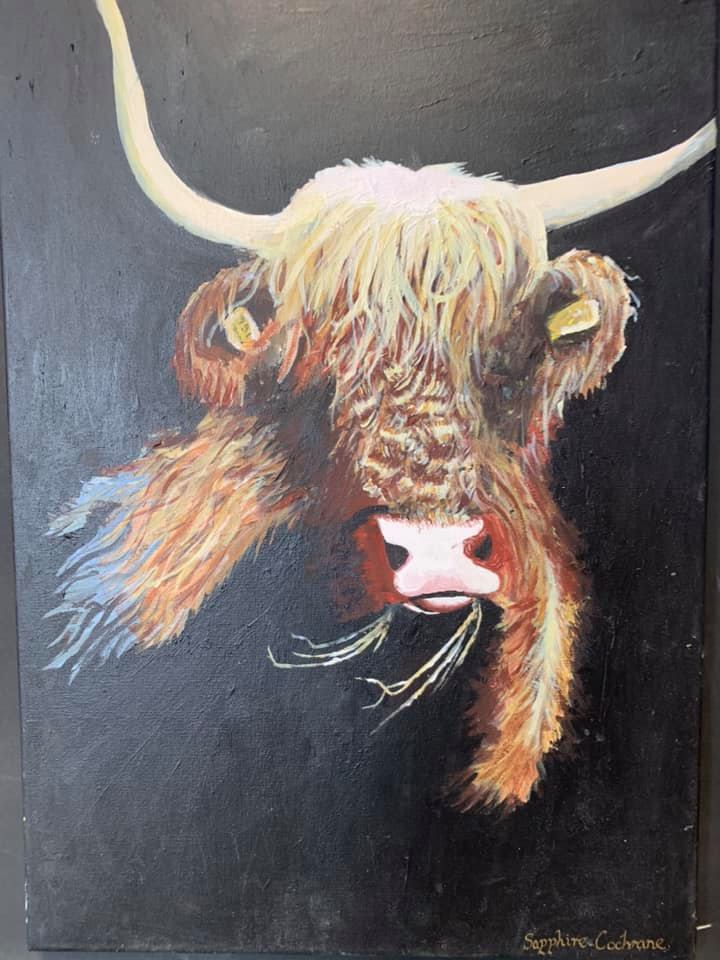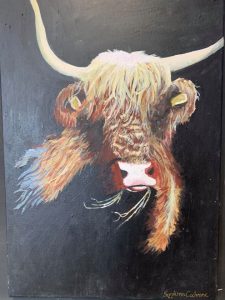 Sapphire, who has just started secondary school, created a stunning painting of a highland cow in her year group's study on the Stuarts last year. The canvas painting is featured on the art room wall and visitors' eyes are immediately drawn straight to this incredibly detailed piece. The highland cow has received first place in the Upper Key Stage 2 2D Individual Category.
Mr David Martin, Head Teacher at

Ghyll

Royd

School and

Pre

-School commented,
"What a tremendous result for the children with half of our entries receiving top prize. We are delighted. The artwork has been on display at school and has finally had its chance to be shared with the public thanks to the ISA Art Competition. As you can see, the children at Ghyll Royd access
a wide range of art
from painting to textiles, mosaics, digital art and, more recently, pottery thanks to the installation of a brand new kiln.
"I would like to congratulate the children and also thank Miss Smith for encouraging our pupil's artistic abilities in class and through her brilliant art tutorials which kept primary aged children occupied and engaged through the national schools lockdown."