Ghyll Royd School is always keen to support and raise money for local, national and international charity events and casues. Total money raised for charities so far this year is £700:88 Recent fund raisers include:
JJ Community Transformation School – October 2015
Thank you to everyone who supported the School and Pre-School Harvest Festival this year. We all enjoyed the songs and poems from the children and Father Philips Service. The children raised over £300:55 for Father Philip and St Margaret's Church which will support the work of JJ Community Transformation School in their appeal to provide the children with 100 desks and stools to equip their new classrooms.
McMillian Coffee Morning – September 2015
Many thanks to all the parents and the 72 grandparents who attended our Macmillan Coffee Morning and Grandparents' Day, some from as far away as Spain. The grandparents' enjoyed making Greek food, bookmarks, having interviews recorded on our iPads and enjoyed lessons in Music and Art. The morning ended with a wonderful homemade lunch of beef and potato pie followed by double chocolate pudding. Altogether we raised a massive £400.33.
Previous charitable fundraising activities
2014
Red Nose Day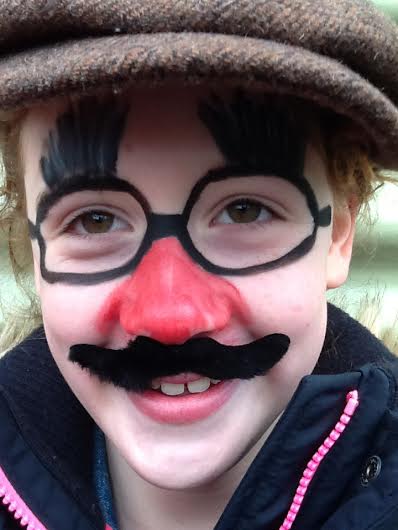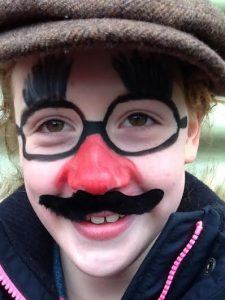 For Red Nose Day the children and staff made their faces funny for money.The children raised £331.55 on the day by selling Red Nose cakes and taking selfies.
Children in Need Day
Well done to all of our Superhero's who raised a very impressive £1,202.00 for the 2014 Children in Need appeal.
Poppy Appeal
The children have raised money for the 2014 Royal Legion Poppy Appeal
Macmillian Cancer Support
The school invited all grandparents and parents to a coffee morning and raised £360.00.
2013
Children in Need Day

The Children raised money for Children in Need by dressing up as their favourite child film character

The Salvation Army

Father Phillip from St Margaret's Church in Ilkley came to bless the Harvest before its distribution to The Salvation Army who will ensure it reaches local families in need.

The Royal Legion Poppy Appeal

http://www.britishlegion.org.uk

The School raised money for the 2013 Royal Legion Poppy Appeal. Adding to the £61.97 collected last year from the sale of poppies.

Marie Curie

In 2013 pupils throughout the school have been planting daffodil bulbs to raise funds for Marie Curie Cancer Care.

Teenage Cancer Trust

http://www.teenagecancertrust.org

Congratulations to all the children who took part in the 2013 Leeds Fun Run to raise money for the Teenage Cancer Trust. A fantastic £1,968.52 has been raised to date.

Barnardo's

The children raised £758.17 to help Barnardo's give children a brighter future.

Macmillian Cancer Support

In 2013 the school held a coffee morning and raised £320.00 adding to the £176.32 raised in 2012.

Martins House – Childrens hospice

The children made buns to sell and raised £175.00.

Red Nose Day

The children did something funny for the money and raised £60.00.

The Fire Fighters Charity

http://www.firefighterscharity.org.uk

The School collected 389kg of clothing that raised £243.13.

Jeans for Genes Day

http://www.jeansforgenesday.org

We raised £102.00 for this very worthy cause adding to the £77.00 raised in 2012. The children enjoyed coming into school wearing their jeans!

The Revival Centre, Matugga, Uganda

http://www.revivalcentrematugga.org.uk

Thank you to everyone who attended our performance of 'Hoodwinked' and donated to The Revival Centre. We have raised £107.00 to fund the purchase of mosquito nets.
ga('create', 'UA-97947786-1', 'auto'); ga('send', 'pageview');