Ghyll Royd's Key Stage 1 classes have had their work published in a national poetry book!
Congratulations to the 12 boys and girls published in the Young Writers 'Poetry Monsters' book! Our children are the only Key Stage 1 pupils published, making them the youngest authors in the book sharing their acrostic poems!
The acrostic poems feature very sophisticated vocabulary and gruesomely descriptive adjectives. Well done to Rory and Matilda for reading out in assembly to the whole school and the visiting parents. We held an assembly to celebrate all the amazing work our young children produce, from Exciting English to Marvellous Maths to the gorgeous pieces they create in Music and Art.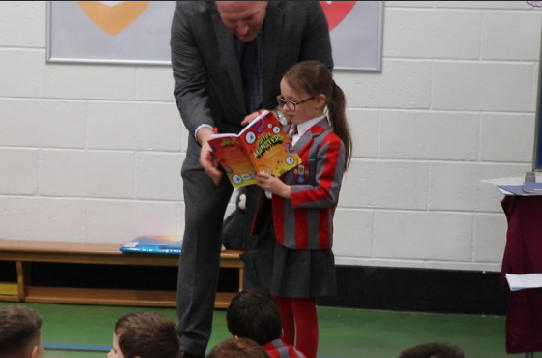 Well done to:
Aaron
Barnaby
Edward
Freddie
Joshua
Matilda
Reuben
Rory
Samuel
Sophia
Toby
and William
We have put our copy pride of place in the school library for all the children to enjoy reading.